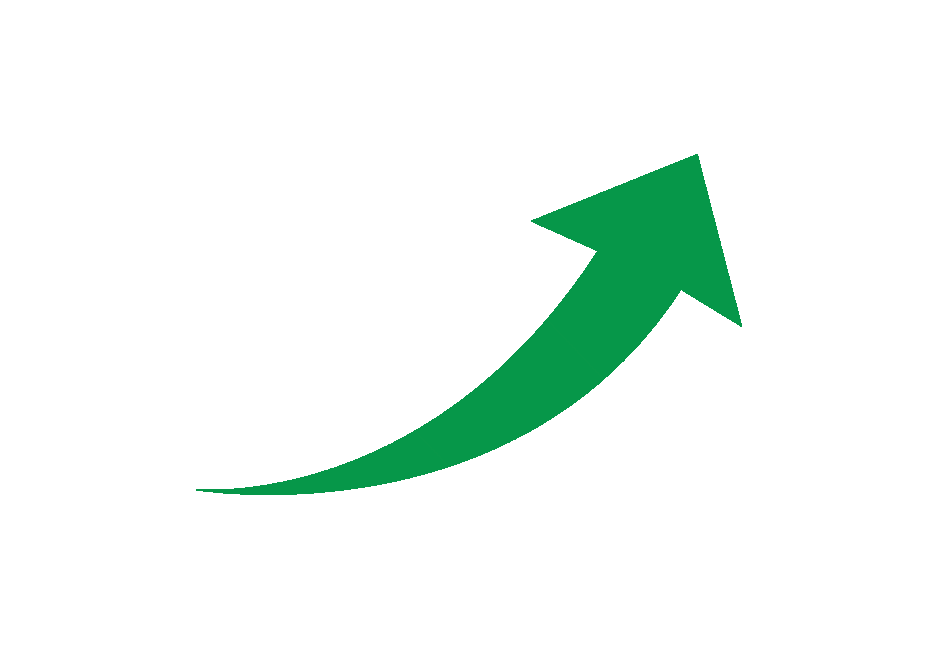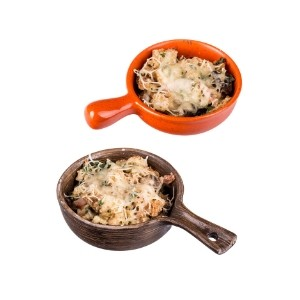 Mozarella Sticks
€500
4 Pieces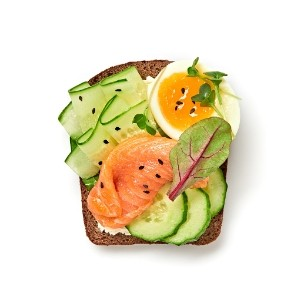 Jalapenos cheddar
€5.00
4 Pieces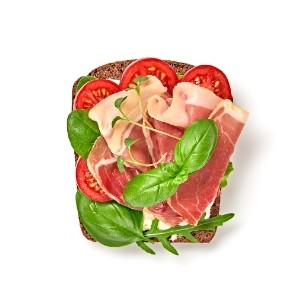 Spring rolls
€5.00
4 Pieces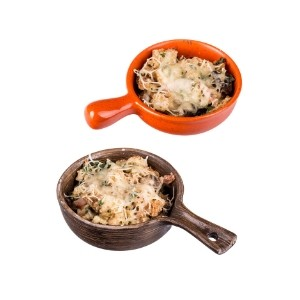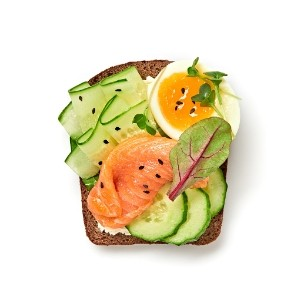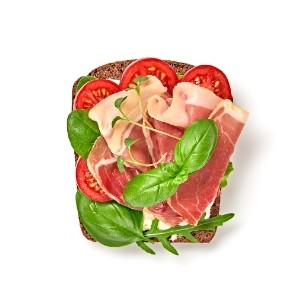 Fried Potatoes With Parmesan Cheese & Garlic
€4.00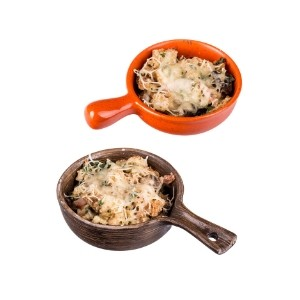 Chicken Nuggets
€6.00
8 Pieces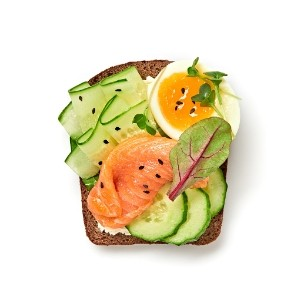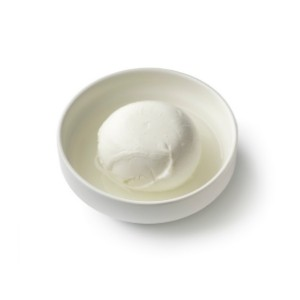 Chicken Wings
€5.00
4 Pieces
Chicken Pane
€5.00
4 Pieces. Strips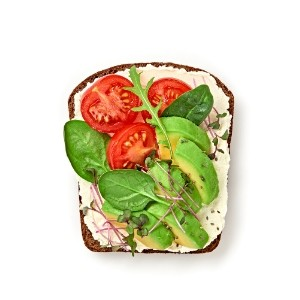 Mix of Appetizers
€5.00
4 Pieces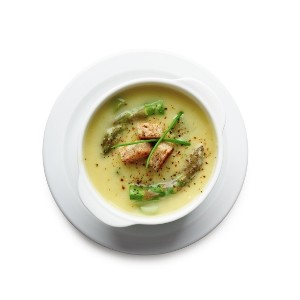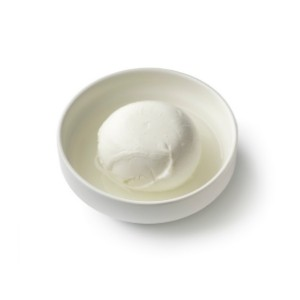 Fried Potatoes With Cream Cheese & Bacon
€4.00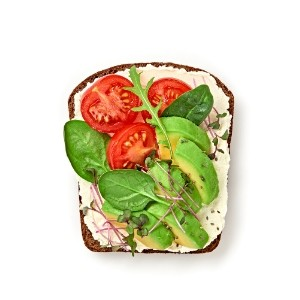 Rings Of Onions
€3.50
10 Pieces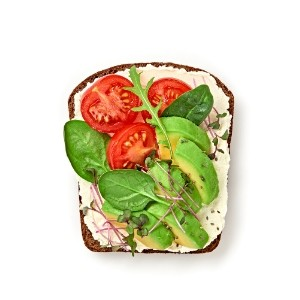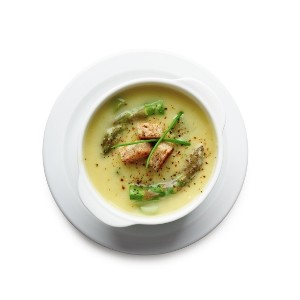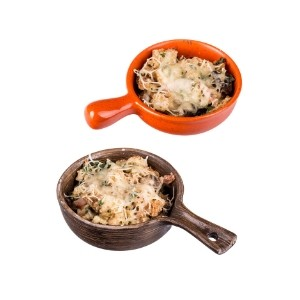 Garlic Bread With Mozzarella
€4.40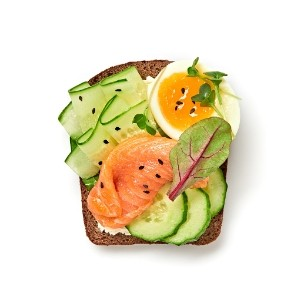 Garlic Bread With Philadelphia & Oregano
€4.40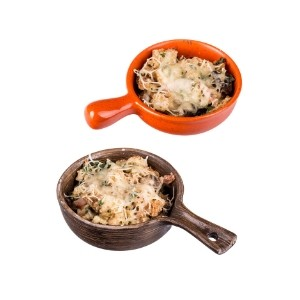 Garlic Bread With Parmesan & Pepperoni
€4.40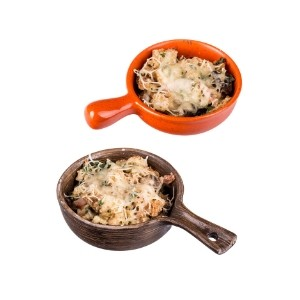 Baked Potatoes With Butter & Cheese
€5.90
It is accompanied by a spring mix (lettuce, rocket, lobsters, spinach & valerian)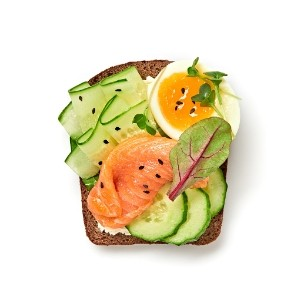 Baked Potatoes With Butter, Cheese & Up To 4 Ingredients Of Your Choice
€6.90
It is accompanied by a spring mix (lettuce, rocket, lobsters, spinach & valerian)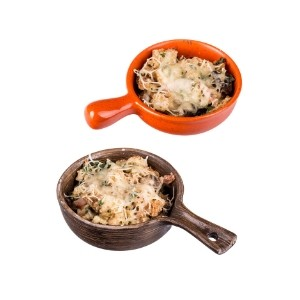 Baked Potatoes With Butter, Cheese & Up To 8 Ingredients Of Your Choice
€7.90
It is accompanied by a spring mix (lettuce, rocket, lobsters, spinach & valerian)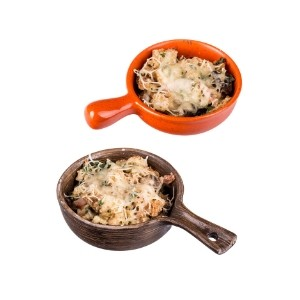 Baked Potatoes With Butter, Cheese & Up To 12 Ingredients Of Your Choice
€8.90
It is accompanied by a spring mix (lettuce, rocket, lobsters, spinach & valerian)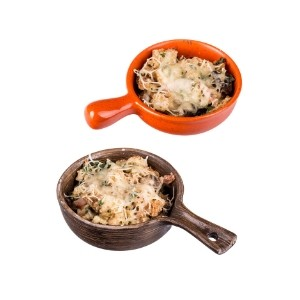 Greek
€6.00
Vegetarian. Salad with spring mix (lettuce, rocket, lobsters, spinach & valerian), tomato, olives, cucumber, onion, pepper, feta & oregano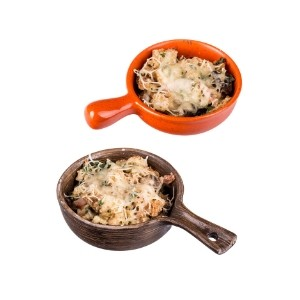 Caesar Vegetarian
€6.00
Salad with spring mix (lettuce, rocket, lobsters, spinach & valerian), cucumber, corn, parmesan, crouton & Caesar`s sauce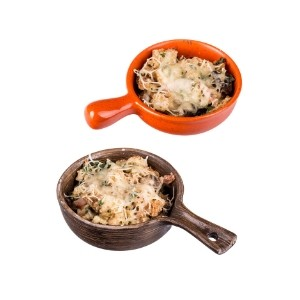 Chicken Paste
€6.40
Salad with spring mix (lettuce, rocket, lobsters, spinach & valerian), tomato, cucumber, carrot, corn, chicken breast, pasta & dressing Con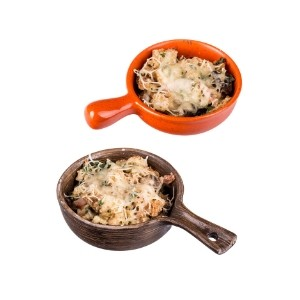 Chicken Bush
€6.40
Salad with spring mix (lettuce, rocket, lobster, spinach & valerian), chicken, tomato, carrot, cabbage, mozzarella, croutons & blue cheese dressing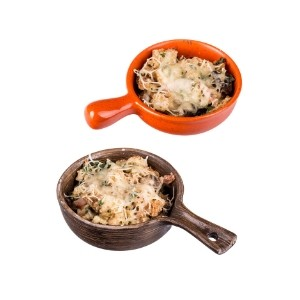 King
€6.40
Salad with spring mix (lettuce, rocket, lobster, spinach & valerian), chicken, turkey, tomato, cucumber, carrot, corn, mustard - honey & croutons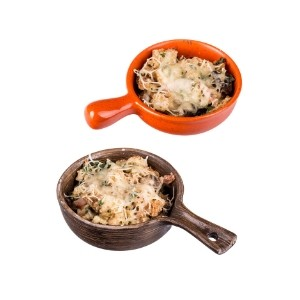 Νew - Tijuana
€7.50
With tortilla, red beans, cabbage, carrot, mixed peppers, mixed vegetables, onion, cheese mix, avocado, sautéed mince, yoghurt and yoghurt dressing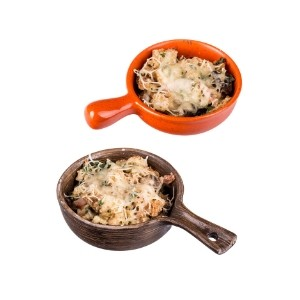 Chicken mex
€7.50
Salad with spring mix (lettuce, rocket, lobster, spinach & valerian), tortilla, red beans, pepper mix, onion, mixed vegetables, chicken, avocado, cabbage, yoghurt and yoghurt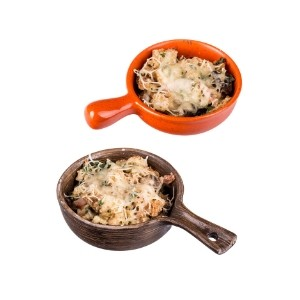 Nice Kos
€6.00
Vegetarian. Salad with spring mix (lettuce, rocket, lobster, spinach & valerian), tomato, cucumber, red pepper, onion, feta, daco, parsley, cabbage, oil & balsamic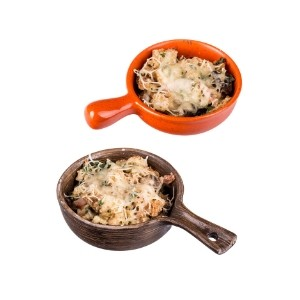 Chef
€6.40
Salad with red cabbage, white cabbage, spring mix (lettuce, rocket, lobster, spinach & valerian), carrot, tomato, cucumber, cheese, ham, egg, dressing Con & crouton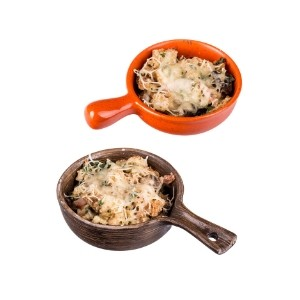 Caesar's
€6.40
Salad with spring mix (lettuce, rocket, lobsters, spinach & valerian), chicken, tomato, cucumber, corn, bacon, parmesan, croutons & dressing Caesar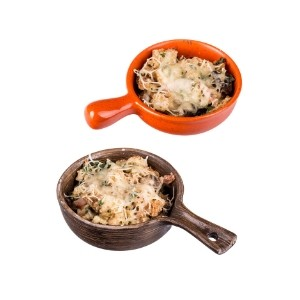 Tai
€6.40
Salad with spring mix (lettuce, rocket, lobster, spinach & valerian), chicken, pineapple, carrot, mixed vegetables, rice, cabbage & sweetcorn dressing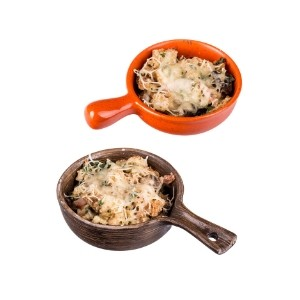 Tuna Paste
€6.40
Salad with spring mix (lettuce, rocket, lobster, spinach & valerian), tomato, cucumber, onion, olives, capers, tuna, pasta & balsamic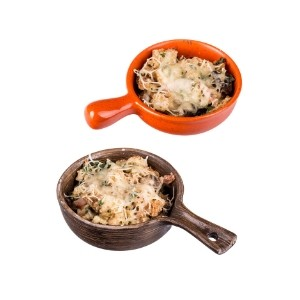 Avocado
€7.50
Salad with spring mix (lettuce, rocket, lobster, spinach & valerian), tortilla, avocado, tomato, mixed vegetables, cabbage, egg, parmesan cheese, dakos & truffle oil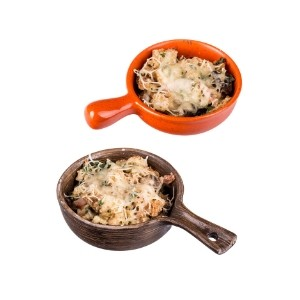 Salmon
€7.50
Salad with spring mix (lettuce, rocket, lobster, spinach & valerian), smoked salmon, corn, tomato, dill, mozzarella & mayonnaise light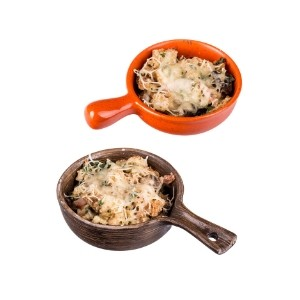 Traditional chicken salad
€8.50
Salad with roast chicken fillet 120gr, spring mix (lettuce, rocket, lobsters, spinach & valerian), red onion, olives, dako, cucumber, cheddar, mozzarella & mustard sauce with honey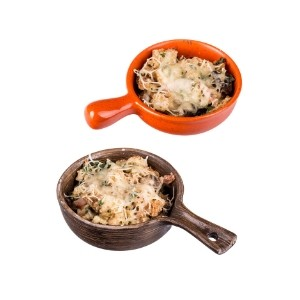 Con grilled chicken
€8.50
Salad with roasted chicken fillet 120gr, spring mix (lettuce, rocket, lobsters, spinach & valerian), red onion, corn, black beans, bacon, cheddar, Parmesan & Caesar`s sauce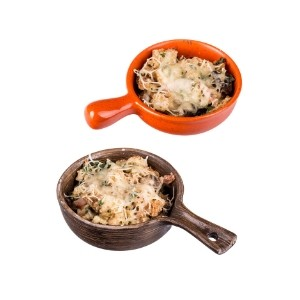 BBQ Tex
€8.50
Salad with pork, spring mix (lettuce, rocket, lobster, spinach & valerian), tomato, onion, cheddar, corn, red pepper, daco & BBQ sauce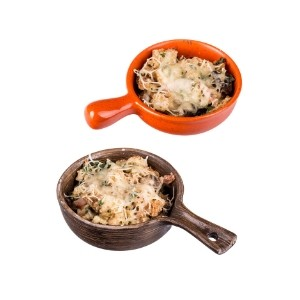 Casablanca
€8.50
Salad with chicken fillet fillet, spring mix (lettuce, rocket, lobster, spinach & valerian), carrot, corn, tomato, mozzarella & honey dressing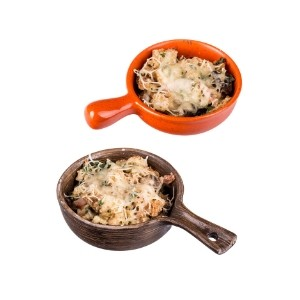 Νew - Cyclops
€8.50
Salad with chicken fillets, spring mix (lettuce, rocket, lobster, spinach & valerian), tomato, cucumber, corn, carrot, bacon, parmesan, egg, crouton & dressing Caesar

*They are accompanied by grated cheese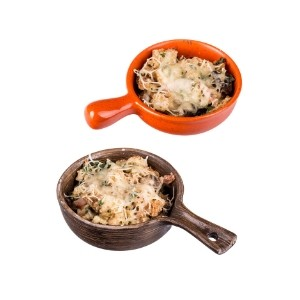 Napolitana
€6.00
With red sauce, basil, oregano, pepper & olives. It is accompanied by grated cheese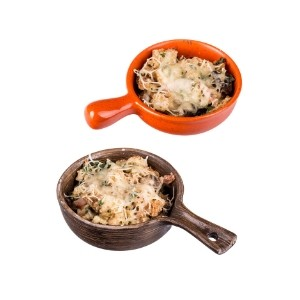 Bolognese
€6.90
With tomato sauce, minced meat, onion, pepper, royal & olive oil. It is accompanied by grated cheese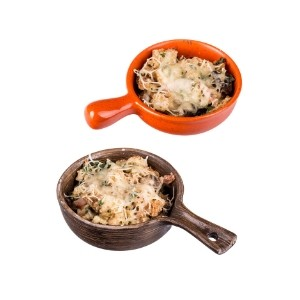 Shrimp Pasta
€7.50
With red sauce, shrimp peeled, garlic, red pepper, onion, feta & oregano. It is accompanied by grated cheese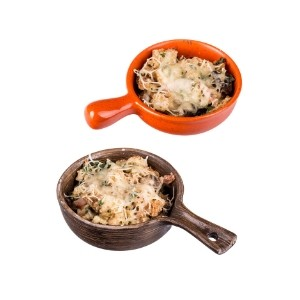 New - Venice
€6.90
With red sauce, mixed vegetables, ham, bacon, croutons & egg eye. It is accompanied by grated cheese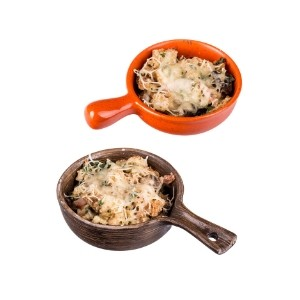 A To The Dancing Girl
€6.90
With red sauce, olives, capers, garlic, thyme, croutons & parsley. It is accompanied by grated cheese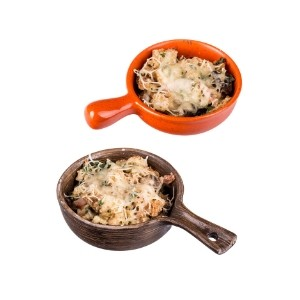 Chicken
€6.90
With red sauce, chicken, mushrooms & garlic. It is accompanied by grated cheese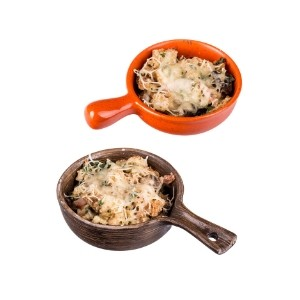 Sicily Hot
€6.90
With red sauce, lettuce, olives, capers, garlic, oregano & olive oil. It is accompanied by grated cheese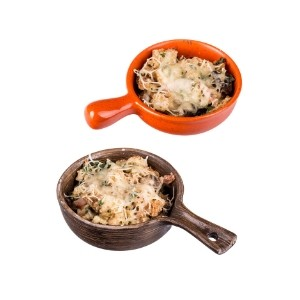 Fahita
€6.90
With red sauce, chicken, red pepper, green pepper, garlic, onion & mexican spices. It is accompanied by grated cheese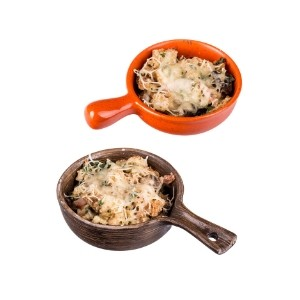 Cremoso limon
€6.90
With cream, chicken fillet, bacon, jalapenos, garlic & cognac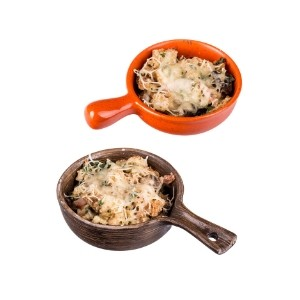 4 Cheeses
€6.90
With blue cheese, parmesan, gouda, mozzarella & garlic. It is accompanied by grated cheese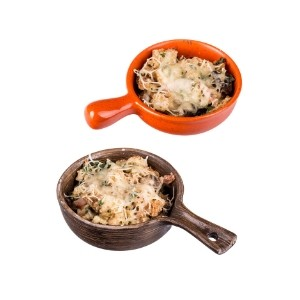 Fruit Of The Sea
€7.50
With cream, lobster tails, peeled shrimp, crab, garlic & parsley. It is accompanied by grated cheese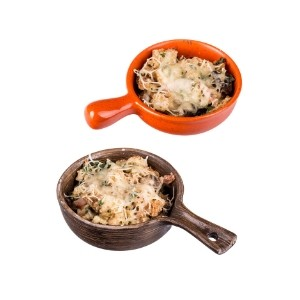 Ali Allo
€6.00
With olive oil, garlic, pine nuts and parmesan cheese. It is accompanied by grated cheese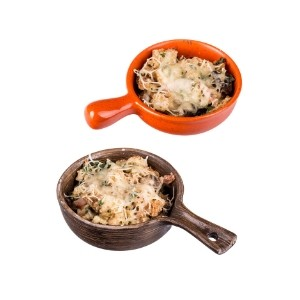 Furnace Mount
€7.80
With cream, honey, chicken, bacon, caramelized onions, slice & mozzarella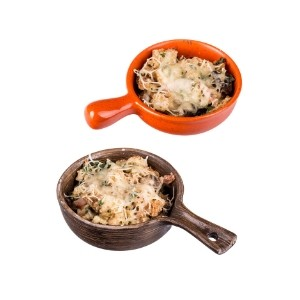 New - Pasta Buffalo Oven
€7.80
With cream, bacon, chicken, blue cheese, parmesan cheese & croutons. It is accompanied by grated cheese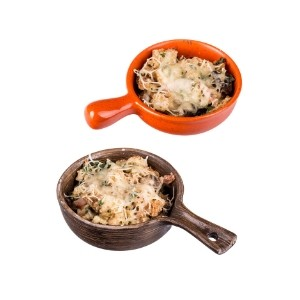 Napoli Con Oven
€7.80
With tomato sauce, basil pesto & 4 cheeses. It is accompanied by grated cheese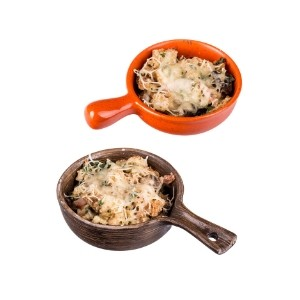 Arizona
€6.90
With red sauce, chicken, mushrooms, bacon, garlic, black pepper, jalapenos, basil, croutons & parmesan cheese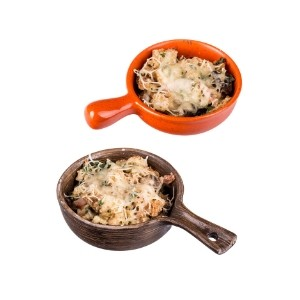 Tuscany
€6.50
With red sauce, Parma prosciutto, red pepper, green pepper, croutons & mozzarella. It is accompanied by grated cheese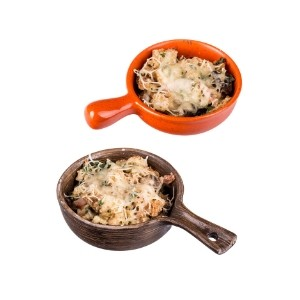 Ragou
€6.90
With red sauce, sausage, feta, thyme & wine. It is accompanied by grated cheese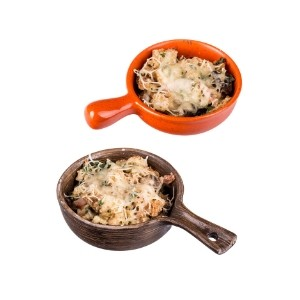 Arabica
€6.90
With red sauce, onion, garlic, olives, red pepper & bowl. It is accompanied by grated cheese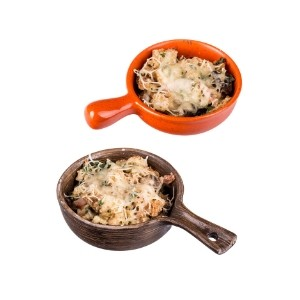 Meatballs
€6.90
With red sauce, meatballs, basil, pepper, oregano & garlic. It is accompanied by grated cheese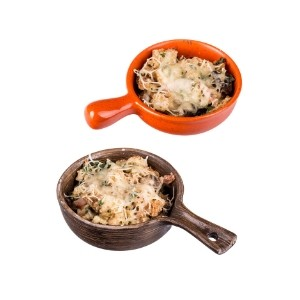 The Mind
€6.90
With red sauce, olives, onion, garlic, capers & parsley. It is accompanied by grated cheese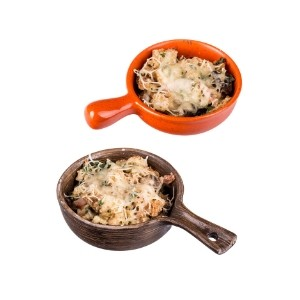 Kopanata
€6.90
With red sauce, onion, garlic, tomato pepper & eggplant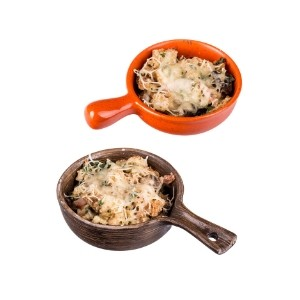 Carbonara
€6.90
With cream, ham, bacon, mushrooms, butter, garlic & parsley. It is accompanied by grated cheese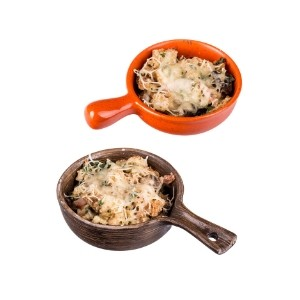 Mantovani
€6.90
With cream, chicken, bacon, mushrooms, garlic & parsley. It is accompanied by grated cheese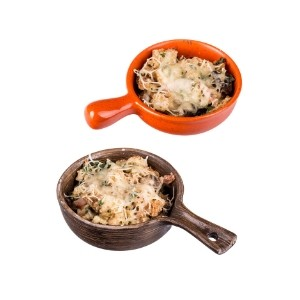 Alfredo
€6.90
Mix pasta with cream, mushrooms, tricolor peppers & mozzarella. It is accompanied by grated cheese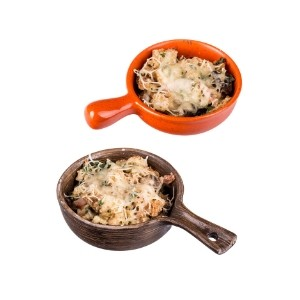 Orlean
€7.50
With cream, red sauce, smoked salmon, shrimp & garlic, pruned with brandy. It is accompanied by grated cheese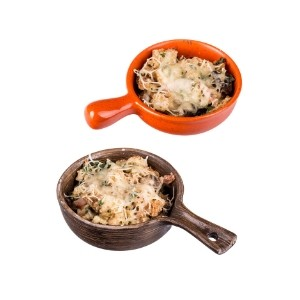 Rosemodor
€6.90
With red pesto basil & pesto parsley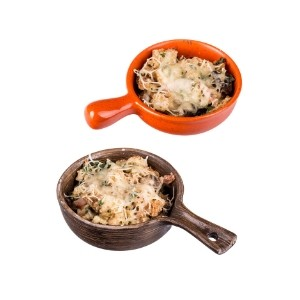 New - Alla Seza Oven
€7.80
With cream, Philadelphia, ham, bacon & parmesan cheese. It is accompanied by grated cheese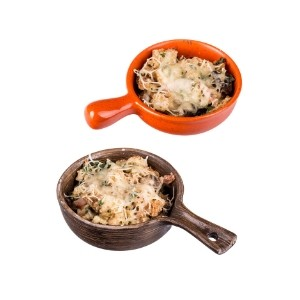 Pepe Con Oven
€7.80
With red sauce, minced meat, mushrooms, ham, bacon, red pepper, green pepper, garlic, onion & parsley. It is accompanied by grated cheese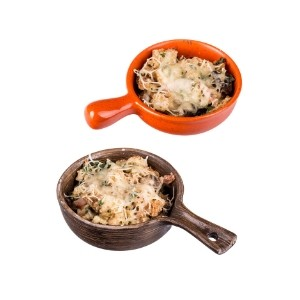 Picanta
€13.00
With sauce with chili, cheese, chicken, cheddar, bacon & potatoes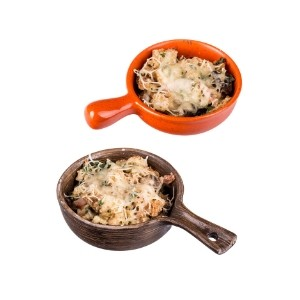 Cheese popper
€13.00
With cream, cream cheese, cheddar, cheese mix, bacon, mushrooms, green peppers & potatoes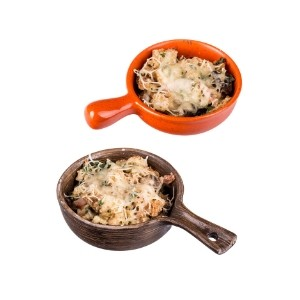 Vege delight
€13.00
With sauce, cottage cheese, mozzarella, cheddar, red pepper, green pepper, onion, olives, mushrooms & salad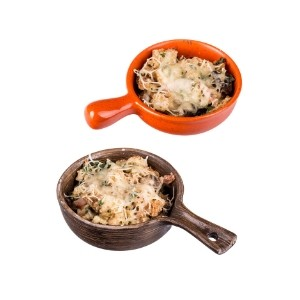 Full of meat
€13.00
With sauce, cheese, pepperoni, ham, bacon, sausage, turkey, salami & potatoes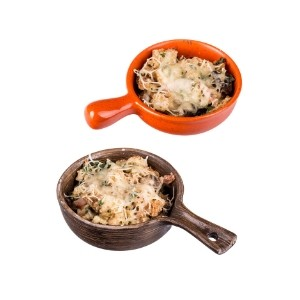 Texas BBQ
€13.00
With sauce, cheese, chicken, bacon, cheddar, pancake, green pepper, red pepper, BBQ & potatoes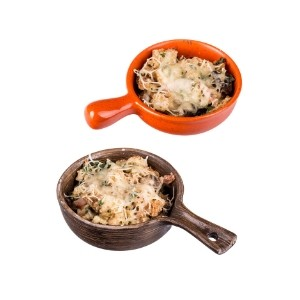 Margarita
€9.00
30cm. With tomato sauce, cheese & fresh tomato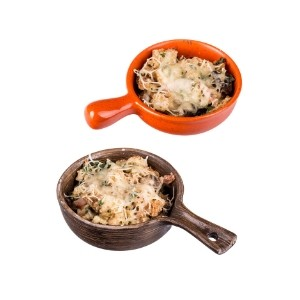 Vegetables
€11.00
With tomato sauce, cheese, fresh tomato, onion & mushrooms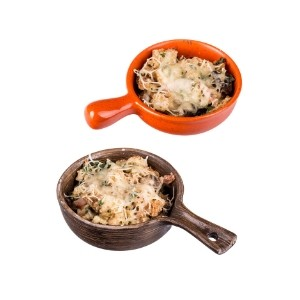 4 Seasons
€11.00
With tomato sauce, cheese, ham, bacon, salami air & mushrooms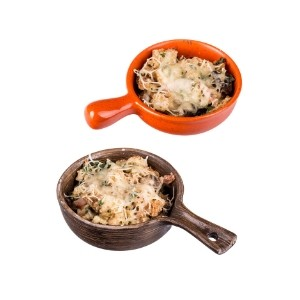 Special Meat
€11.00
With tomato sauce, cheese, ham, bacon, sausage, pepperoni & mozzarella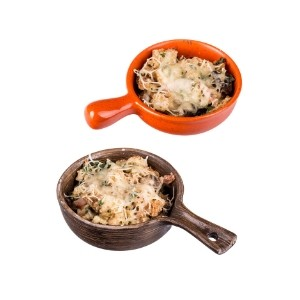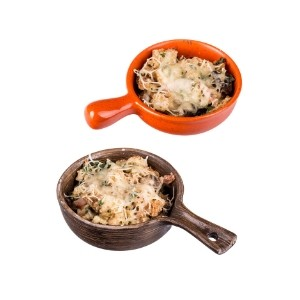 Countryside
€11.00
With tomato sauce, cheese, green pepper, red pepper, slices & olives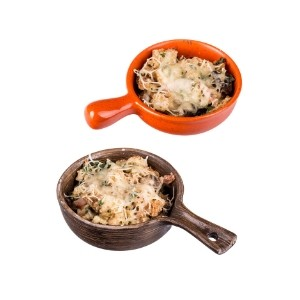 Vesuvius
€11.00
Hot. With tomato sauce, cheese, onion, red pepper & fresh tomato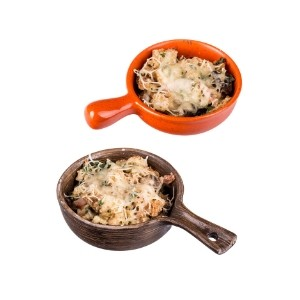 Fuantre
€11.00
With tomato sauce, cheese, turkey, mushrooms & mozzarella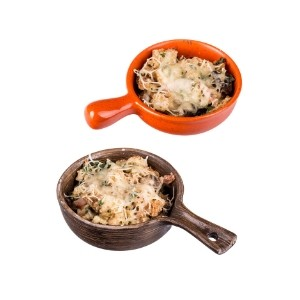 Borghese
€11.00
With tomato sauce, cheese, bacon, mushrooms, prosciutto & green pepper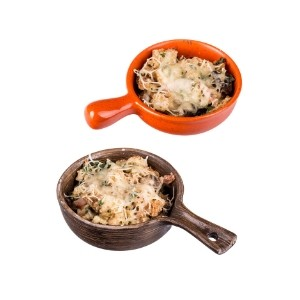 Tika Tika
€11.00
Hot. With tomato sauce, cheese, chicken teak, peppers, corn, fresh tomato & bourbon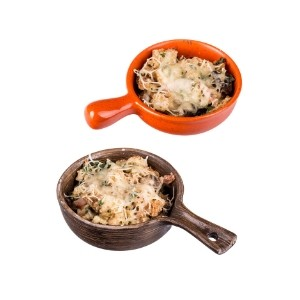 Meatballs
€11.00
With tomato sauce, cheese, meatballs, onion, green pepper & red pepper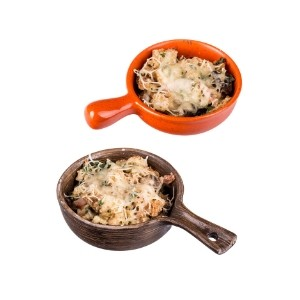 Pork Gyros
€11.00
With tomato sauce, cheese, pork, onion & tzatziki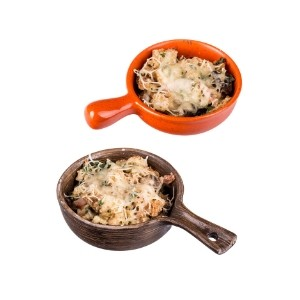 Kebab (Beef Round)
€11.00
With tomato sauce, cheese, kebab, onion, fresh tomato & yoghurt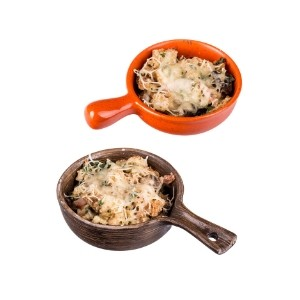 Tse Pole
€11.00
With tomato sauce, cheese, cheddar, bacon & chicken fillet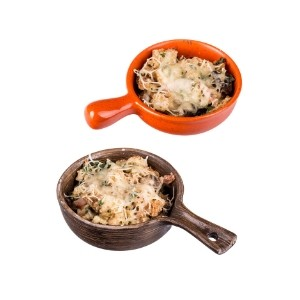 Νάπολι Con φούρνου
€0.00
Με σάλτσα ντομάτας, pesto βασιλικού & 4 τυριά. Συνοδεύεται από τριμμένο τυρί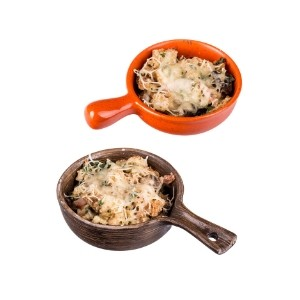 Mexican
€11.00
With Mexican tomato sauce, cheese, Cheddar, red pepper, green pepper, onion, chicken, bacon & yoghurt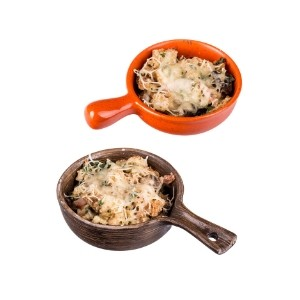 Legend
€11.00
With tomato sauce, cheese, ham, bacon, salami, mushrooms, pineapple & feta cheese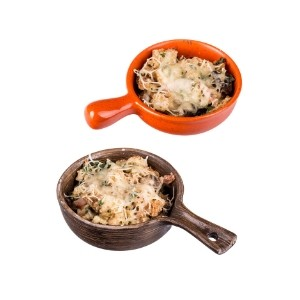 New - Scandal
€11.00
With tomato sauce, cheese, Philadelphia, ham, bacon & mushrooms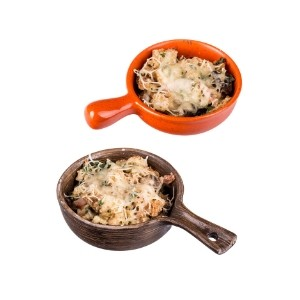 New - Etna Hot
€11.00
With tomato sauce, cheese, pepperoni & twin souzukiι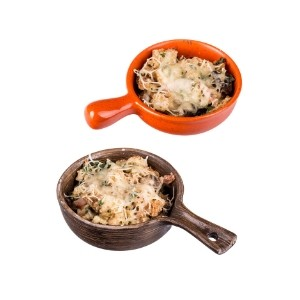 Chicken Tropical
€11.00
With cream, cheese, pineapple, cheddar, mozzarella, bacon & hot chicken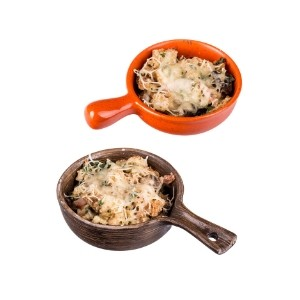 Carbonara
€11.00
With cream, cheese, ham, bacon, mushrooms & parmesan cheese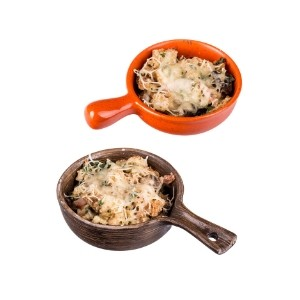 New - Special Bianco
€11.00
With cream, Philadelphia, slice, ham, bacon & green pepper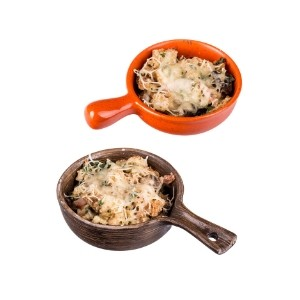 New - Matter
€12.00
330cm. Thin dough. With tomato sauce, fresh mozzarella, tuna & rocket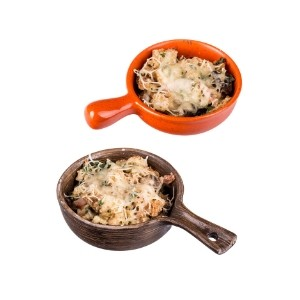 Vegan
€11.00
30cm. With food dough, tomato, mushrooms, green pepper, red olives & onion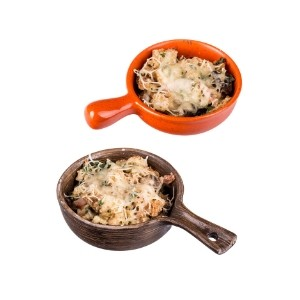 New - Cantu
€11.00
With tomato sauce, cheese, chicken, bacon, slice, onion, peppers, mushrooms & caesar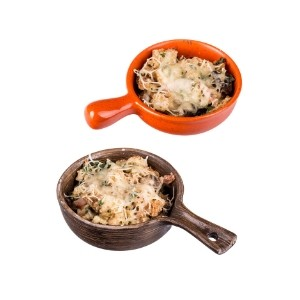 Con Special
€11.00
With tomato sauce, cheese, ham, bacon, air salami, mushrooms & pepper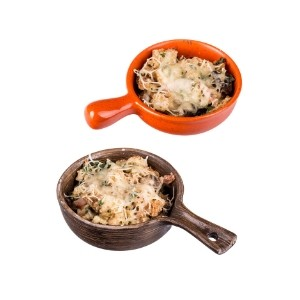 Chicken BBQ
€11.00
With tomato sauce, cheese, chicken breast pieces & BBQ sauce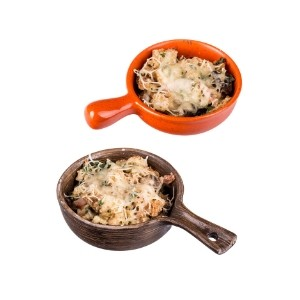 Greek
€11.00
Με σάλτσα ντομάτας, τυρί, κρεμμύδι, ελιές & λουκάνικο χωριάτικο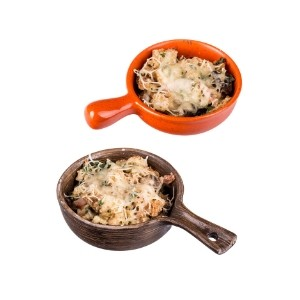 Mafia
€11.00
With tomato sauce, cheese, feta, pepper, prosciutto & fresh tomato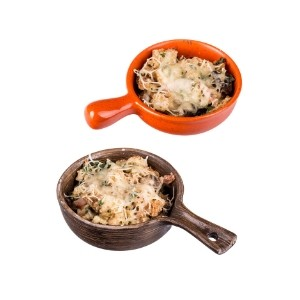 Goddamn it
€11.00
With tomato sauce, mozzarella, pepperoni, sucjuki, mushrooms & jalapenoss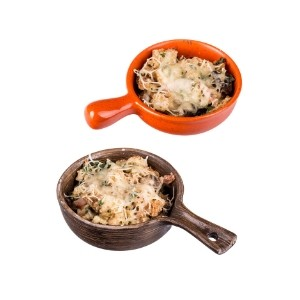 Palermo
€11.00
With tomato sauce, cheese, mushrooms, ham & green pepper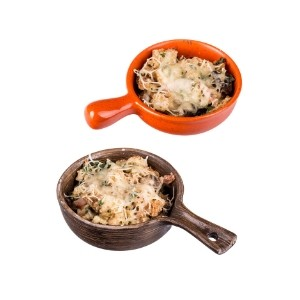 Gustoza
€11.00
With tomato sauce, cheese, bacon, parmesan cheese, pepper & fresh tomato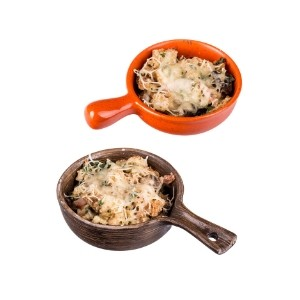 Tuna Fish
€11.00
With tomato sauce, cheese, tuna, onion, green pepper & olive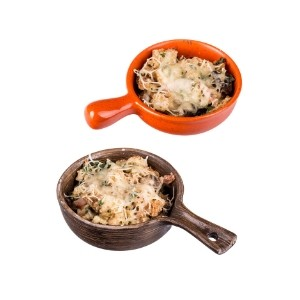 You Drink
€11.00
With tomato sauce, cheese, ham, bacon, prosciutto & mushrooms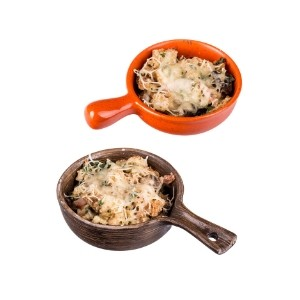 Hawaii BBQ Chicken
€11.00
With tomato sauce, cheese, chicken, pineapple & BBQ sauce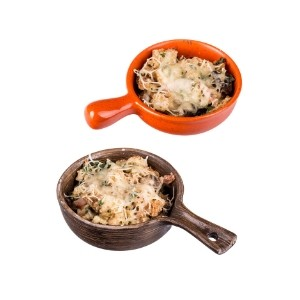 Chicken Gyros
€11.00
With tomato sauce, cheese, chicken, onion & tzatziki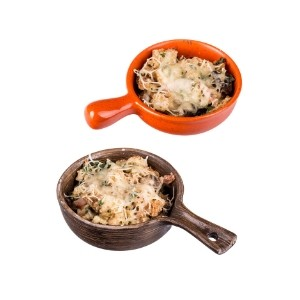 Gabber
€11.00
With tomato sauce, cheese, shrimp, feta, tomato, pepper & jalapenos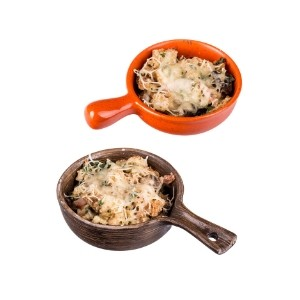 Caponis
€11.00
With tomato sauce, cheese, eggplant, tomato, pepper, onion, prosciutto & parmesan cheese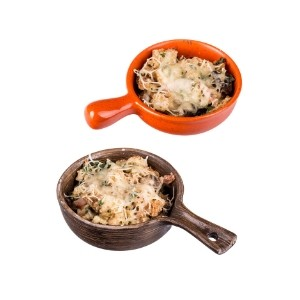 New - Roma
€11.00
With tomato sauce, cheese, Philadelphia, bacon, chicken & BBQ sauce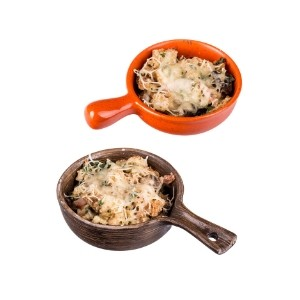 New - Tex Mex
€11.00
With tomato sauce, cheese, bacon, chicken, mushrooms, green pepper & BBQ sauce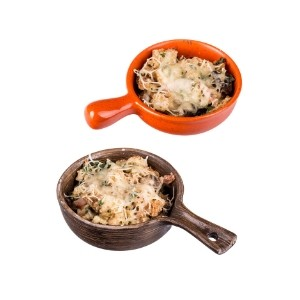 6 Cheeses
€11.00
With cream, Philadelphia, edam, gouda, mozzarella, cheddar & parmesan cheese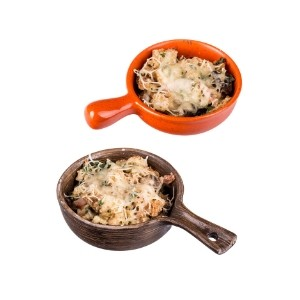 A to cremes
€11.00
With cream, cheese, mushrooms, green pepper & roasted chicken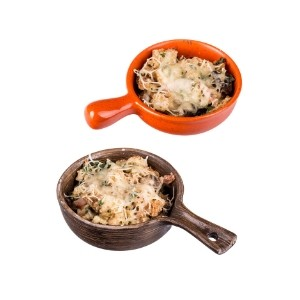 New - Flap
€12.00
30cm. Thin dough. With tomato sauce, fresh mozzarella, fresh tomato, rocket, parmesan & balsamic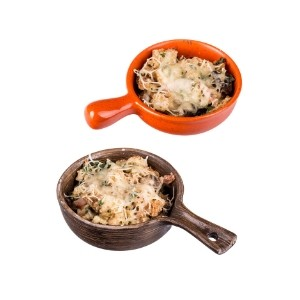 New - Erba
€12.00
30cm. Thin dough. With tomato sauce, fresh mozzarella, bacon, parmesan, egg eye & rocket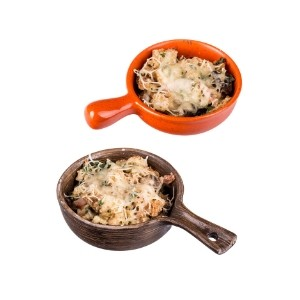 New - Odyssey
€12.00
30cm. Thin dough. With tomato sauce, fresh mozzarella, prosciutto & rocket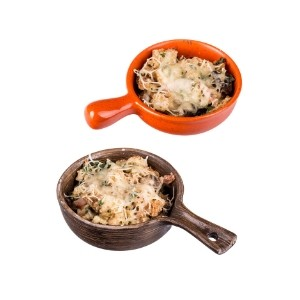 New - Genovese
€12.00
30cm. Thin dough. With basil pesto, fresh mozzarella & fresh tomato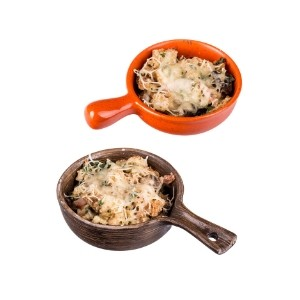 My Pizza
€10.90
Create your own pizza with your favorite materials. The final price will be determined based on your choices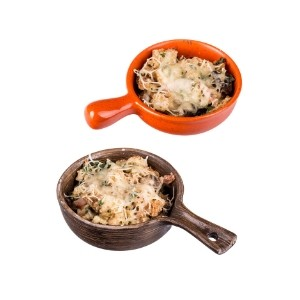 Make Your Own Assorted Pizza
€11.90
Make your own 2 recipe pizza mix with your favorite ingredients. The final price will be determined based on your choices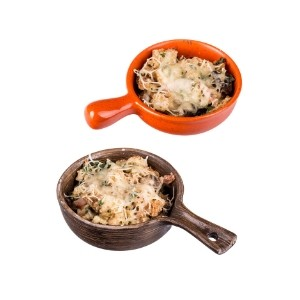 Make Your Own Sweet Pizza
€6.00
Create your own sweet pizza with your favorite ingredients. The final price will be determined based on your choices
All the peinirli are of medium size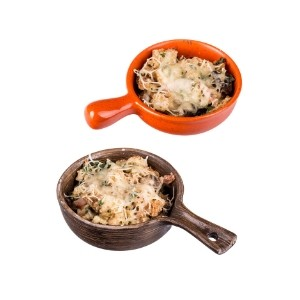 Peinirli Margarita
€8.20
With tomato sauce, cheese & fresh tomato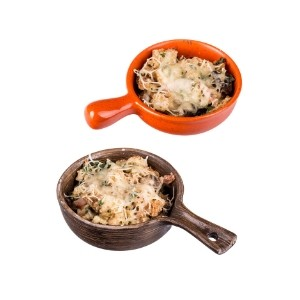 Peinirli Vegetables
€8.20
With tomato sauce, cheese, fresh tomato, onion, mushrooms & fresh tomato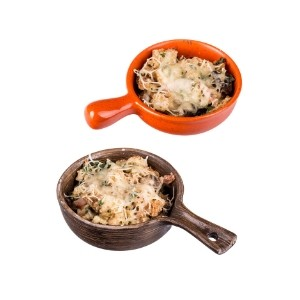 Peinirli 4 Seasons
€8.20
With tomato sauce, cheese, ham, bacon, salami air & mushrooms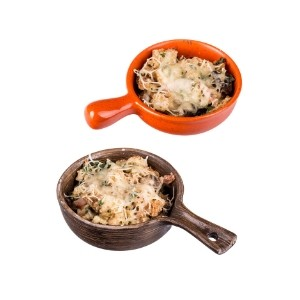 Peinirli Special Meat
€8.20
With tomato sauce, cheese, ham, bacon, sausage, pepperoni & mozzarella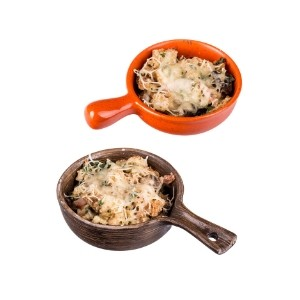 Peinirli Pepperoni
€8.20
With tomato sauce, cheese & tripe pepperoni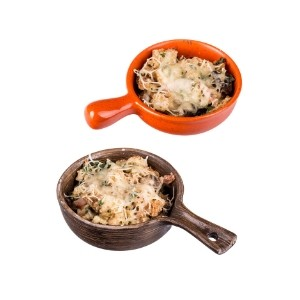 Peinirli Village
€8.20
With tomato sauce, cheese, onion, olives & sausage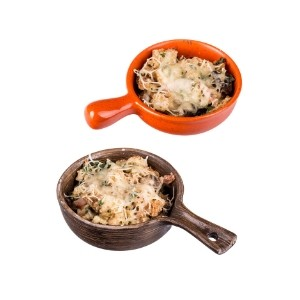 Peinirli Vesuvius
€8.20
Hot. With tomato sauce, cheese, onion, red pepper & fresh tomato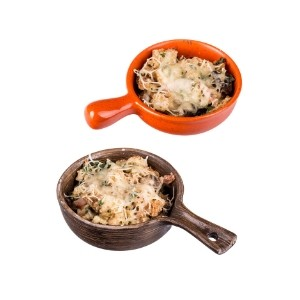 Peinirli Fuantre
€8.20
With tomato sauce, cheese, turkey, mushrooms & mozzarella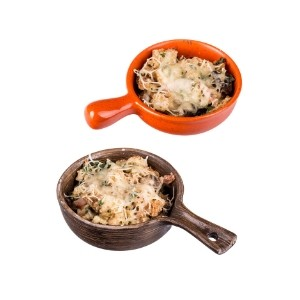 Peinirli Borghese
€8.20
With tomato sauce, cheese, bacon, mushrooms, prosciutto & green pepper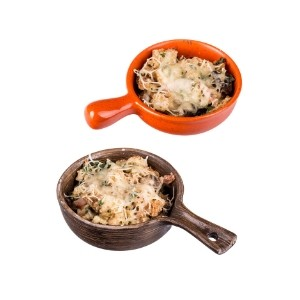 Peinirli Tika Tika
€8.20
Hot. With tomato sauce, cheese, chicken teak, peppers, corn, fresh tomato & bourbon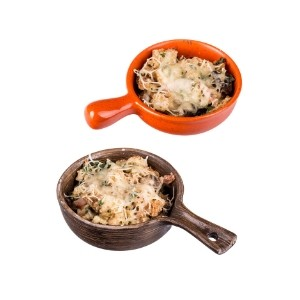 Peinirli Meatballs
€8.20
With tomato sauce, cheese, meatballs, onion, green pepper & red pepper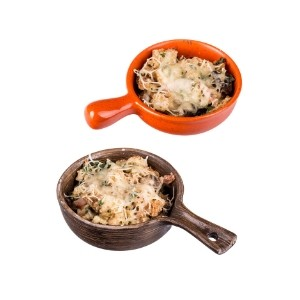 Peinirli Pork Round
€8.20
With tomato sauce, cheese, pork, onion & tzatziki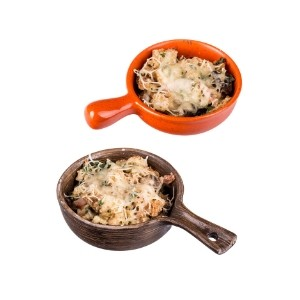 Peinirli Kebab (Beef Round)
€8.20
With tomato sauce, cheese, kebab, onion, fresh tomato & yoghurt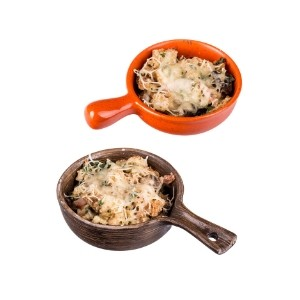 Peinirli Mexican
€8.20
With Mexican tomato sauce, cheese, Cheddar, red pepper, green pepper, onion, chicken, bacon & yoghurt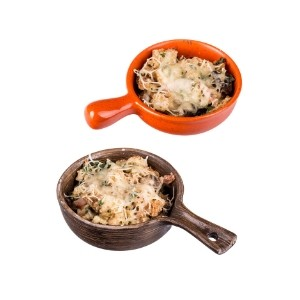 Peinirli Legend
€8.20
With tomato sauce, cheese, ham, bacon, salami, mushrooms, pineapple & feta cheese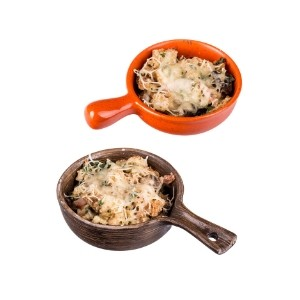 New - Peinirli Scandal
€8.20
With tomato sauce, cheese, Philadelphia, ham, bacon & mushrooms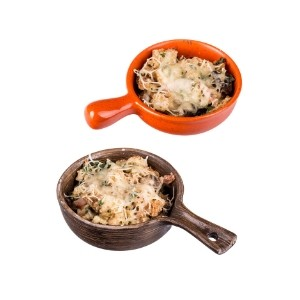 Peinirli Vegan
€8.20
With tomato sauce, mushrooms, green pepper, red pepper, olive & onion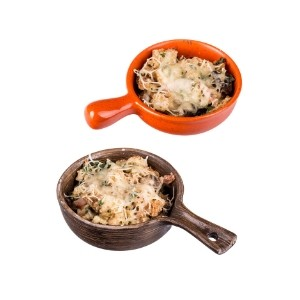 New - Peinirli Cantu
€8.20
With tomato sauce, cheese, chicken, bacon, slice, onion, peppers, mushrooms & caesar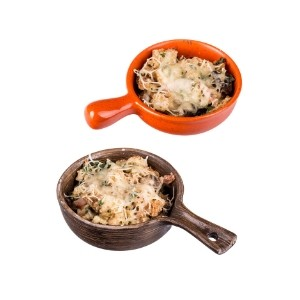 Peinirli Con Special
€8.20
With tomato sauce, cheese, ham, bacon, air salami, mushrooms & pepper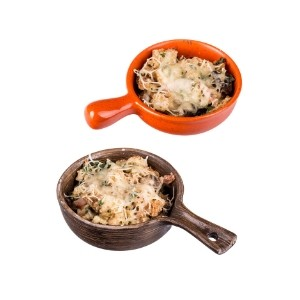 Peinirli Chicken BBQ
€8.20
With tomato sauce, cheese, chicken breast pieces & BBQ sauce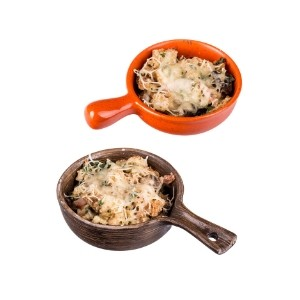 Peinirli Greek
€8.20
With tomato sauce, cheese, onion, olives & sausage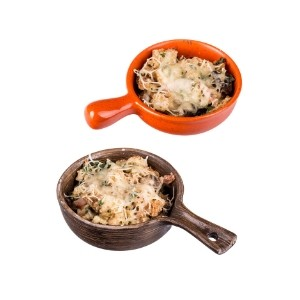 Peinirli Mafia
€8.20
With tomato sauce, cheese, feta, pepper, prosciutto & fresh tomato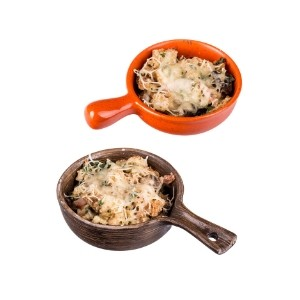 Peinirli Diavolo
€8.20
With tomato sauce, mozzarella, pepperoni, sucjuki, mushrooms & jalapeno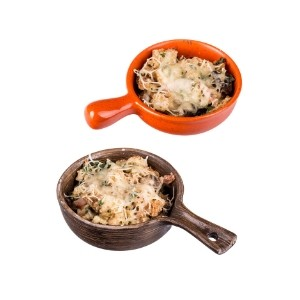 Peinirli Palermo
€8.20
With tomato sauce, cheese, mushrooms, ham & green pepper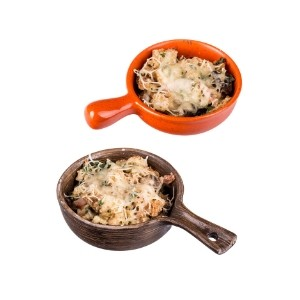 Peinirli Gustoza
€8.20
With tomato sauce, cheese, bacon, parmesan cheese, pepper & fresh tomato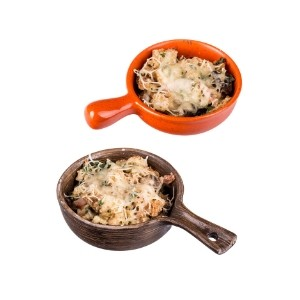 Peinirli Tone
€8.20
With tomato sauce, cheese, tuna, onion, green pepper & olive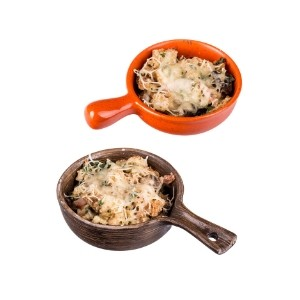 Peinirli Pirate
€8.20
With tomato sauce, cheese, ham, bacon, prosciutto & mushrooms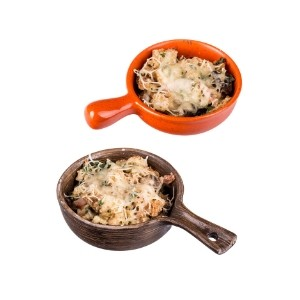 Peinirli Hawaii BBQ Chicken
€8.20
With tomato sauce, cheese, chicken, pineapple & BBQ sauce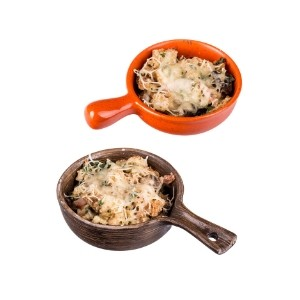 Peinirli Chicken Round
€8.20
With tomato sauce, cheese, chicken, onion & tzatziki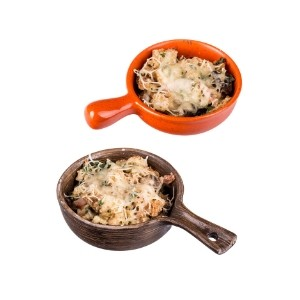 New - Peinirli Roma
€8.20
With tomato sauce, cheese, Philadelphia, bacon, chicken & BBQ sauce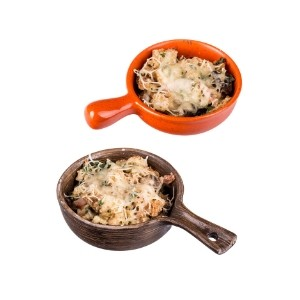 New - Peinirli Tex Mex
€8.20
With tomato sauce, cheese, bacon, chicken, mushrooms, green pepper & BBQ sauce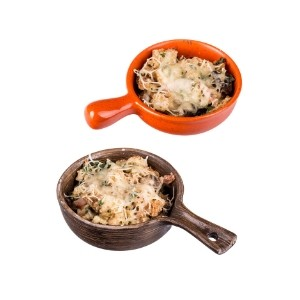 New - Peinirli Etna Hot
€8.20
With tomato sauce, cheese, pepperoni & twin souzuki

Όλα τα καλτσόνε είναι μεσαίου μεγέθους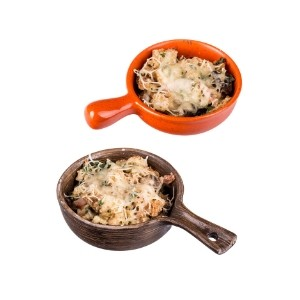 Calzone Margarita
€8.70
With tomato sauce, cheese & fresh tomato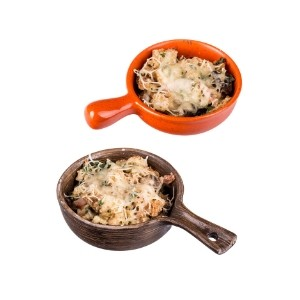 Calzone Vegetables
€8.70
With tomato sauce, cheese, fresh tomato, onion, mushrooms & fresh tomato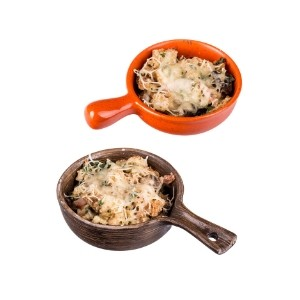 Calzone 4 Seasons
€8.70
With tomato sauce, cheese, ham, bacon, salami air & mushrooms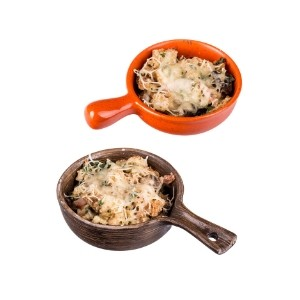 Calzone Special Meat
€8.70
With tomato sauce, cheese, ham, bacon, sausage, pepperoni & mozzarella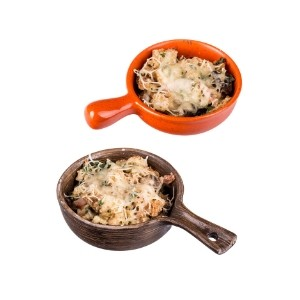 Calzone Pepperoni
€8.70
With tomato sauce, cheese & tripe pepperoni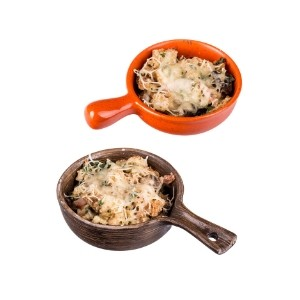 Calzone Village
€8.70
With tomato sauce, cheese, onion, olives & sausage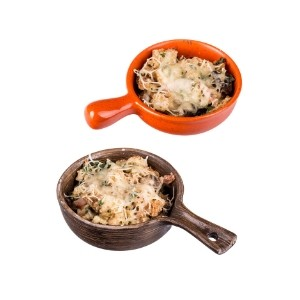 Calzone Vesuvius
€8.70
Hot. With tomato sauce, cheese, onion, red pepper & fresh tomato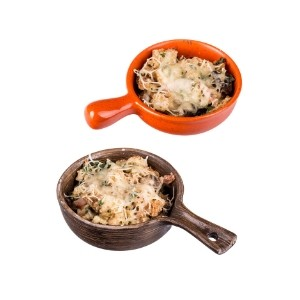 Calzone Fuantre
€8.70
With tomato sauce, cheese, turkey, mushrooms & mozzarella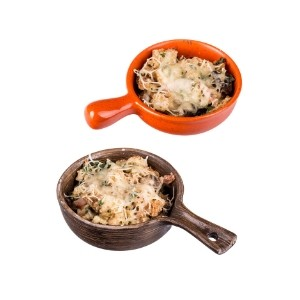 Calzone Borghese
€8.70
With tomato sauce, cheese, bacon, mushrooms, prosciutto & green pepper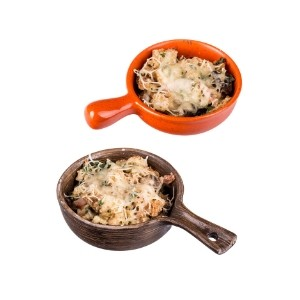 Calzone Tika Tika
€8.70
Hot. With tomato sauce, cheese, chicken teak, peppers, corn, fresh tomato & bourbon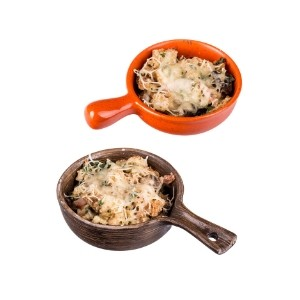 Calzone Meatballs
€8.70
With tomato sauce, cheese, meatballs, onion, green pepper & red pepper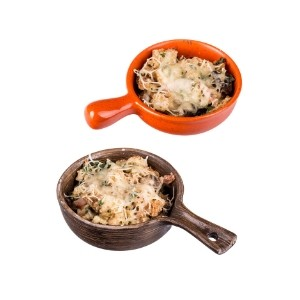 Calzone Pork Round
€8.70
With tomato sauce, cheese, pork, onion & tzatziki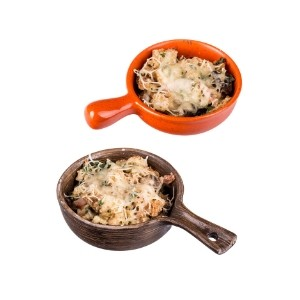 Calzone Kebab (Beef Round)
€8.70
With tomato sauce, cheese, kebab, onion, fresh tomato & yoghurt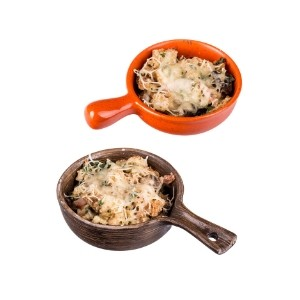 Calzone Mexican
€8.70
With Mexican tomato sauce, cheese, Cheddar, red pepper, green pepper, onion, chicken, bacon & yoghurt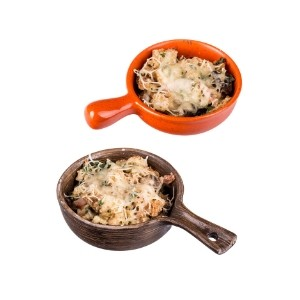 Calzone Legend
€8.70
With tomato sauce, cheese, ham, bacon, salami, mushrooms, pineapple & feta cheese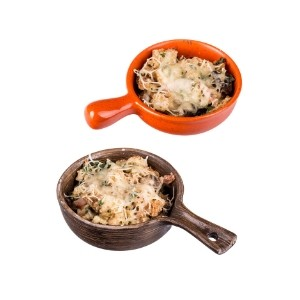 New - Calzone Scandal
€8.70
With tomato sauce, cheese, Philadelphia, ham, bacon & mushrooms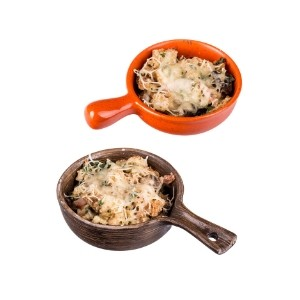 Calzone Vegan
€8.70
With tomato sauce, mushrooms, green pepper, red pepper, olive & onion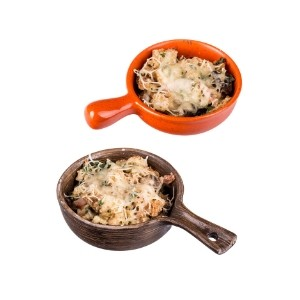 New - Calzone Cantu
€8.70
With tomato sauce, cheese, chicken, bacon, slice, onion, peppers, mushrooms & caesar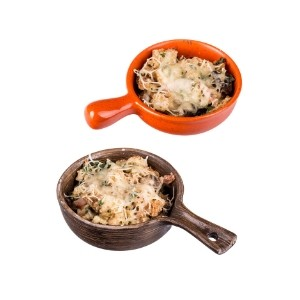 Calzone Con Special
€8.70
With tomato sauce, cheese, ham, bacon, air salami, mushrooms & pepper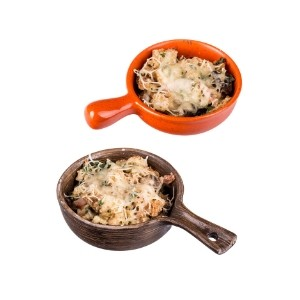 Calzone Chicken BBQ
€8.70
With tomato sauce, cheese, chicken breast pieces & BBQ sauce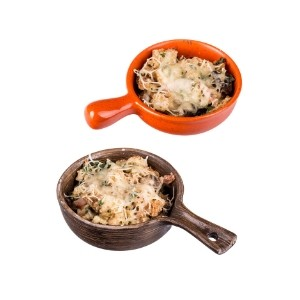 Calzone Greek
€8.70
With tomato sauce, cheese, onion, olives & sausage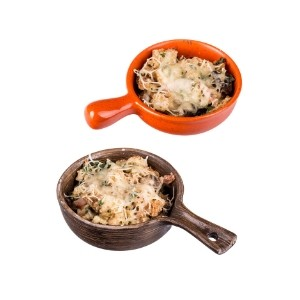 Calzone Mafia
€8.70
With tomato sauce, cheese, feta, pepper, prosciutto & fresh tomato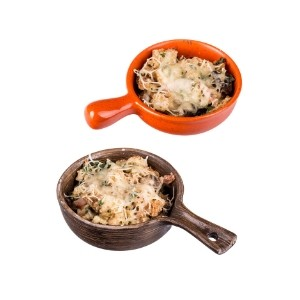 Calzone Diavolo
€8.70
With tomato sauce, mozzarella, pepperoni, sucjuki, mushrooms & jalapeno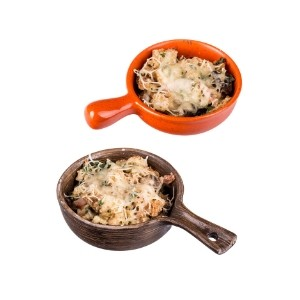 Calzone Palermo
€8.70
With tomato sauce, cheese, mushrooms, ham & green pepper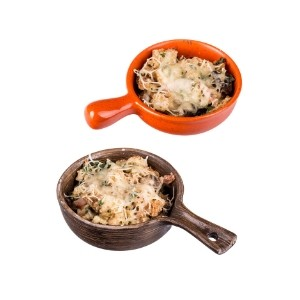 Calzone Gustoza
€8.70
With tomato sauce, cheese, bacon, parmesan cheese, pepper & fresh tomato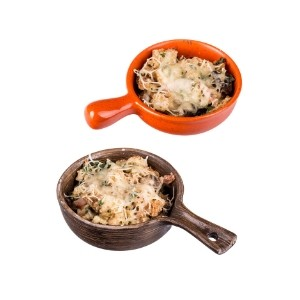 Calzone Tone
€8.70
With tomato sauce, cheese, tuna, onion, green pepper & olive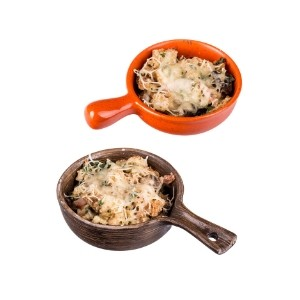 Calzone Pirate
€8.70
With tomato sauce, cheese, ham, bacon, prosciutto & mushrooms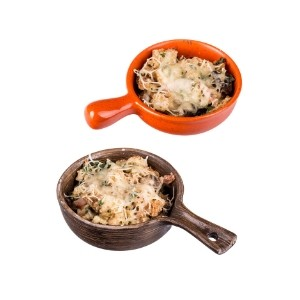 Calzone Hawaii BBQ Chicken
€8.70
With tomato sauce, cheese, chicken, pineapple & BBQ sauce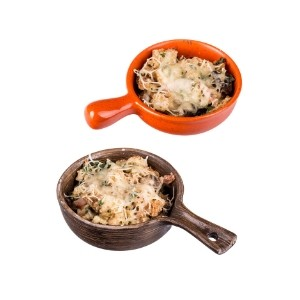 Calzone Chicken Round
€8.70
With tomato sauce, cheese, chicken, onion & tzatziki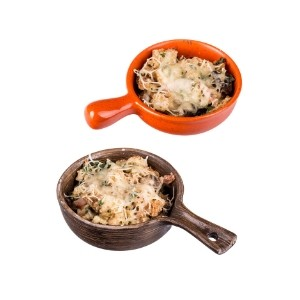 New - Calzone Roma
€8.70
With tomato sauce, cheese, Philadelphia, bacon, chicken & BBQ sauce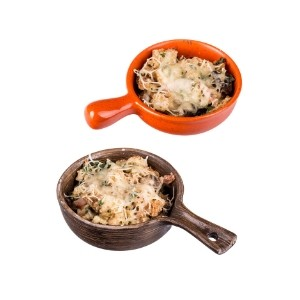 New - Calzone Tex Mex
€8.70
With tomato sauce, cheese, bacon, chicken, mushrooms, green pepper & BBQ sauce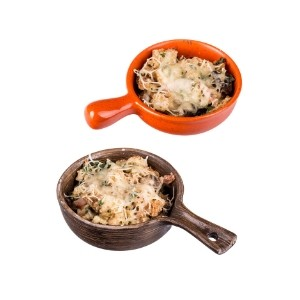 New - Calzone Etna Hot
€8.70
With tomato sauce, cheese, pepperoni & twin souzuki

Όλες οι πίτσες είναι 30cm. Βάση πίτσας με τυρί (σως) ψημένη. Πάνω σε αυτή προσθέστε τη σαλάτα ή τα λαχανικά της επιλογής σας & τη σως που θέλετε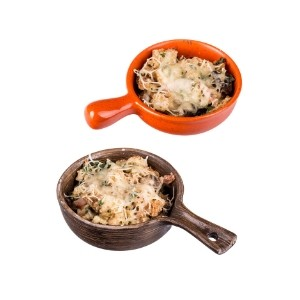 Caesar`S

€10.90
30cm. Pizza base with mixed cheeses, caesaras, spring mix (lettuce, rocket, lobsters, spinach & valerian), corn, tomato, cucumber, parmesan cheese, bacon & chicken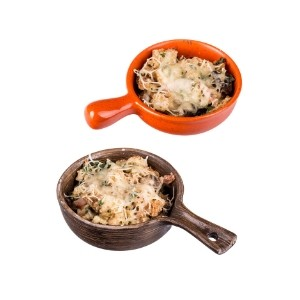 Caroline
€10.90
30cm. Pizza base with cheese, spring mix (lettuce, rocket, lobsters, spinach & valerian), tomato, cucumber, bacon, pancake chicken fillet, pasta mix & mustard dressing - honey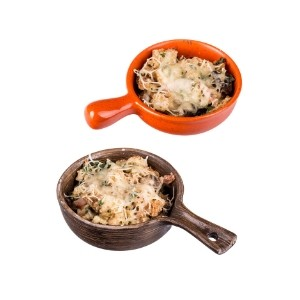 Ocean dream
€10.90
30cm. With multicolored pizza base with mixed cheeses, mayonnaise dressing, spring mix (lettuce, rocket, lobsters, spinach & valerian), corn, cucumber, tomato, parsley & salmon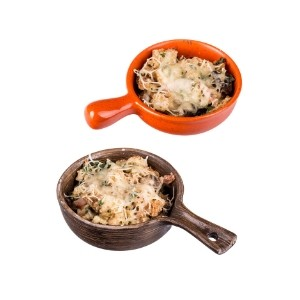 Club pizza A

€8.50
Pizza base with cheese, ham, bacon, omelette, spring mix (lettuce, rocket, lobsters, spinach & valerian), tomato & mayonnaise. It is accompanied by french fries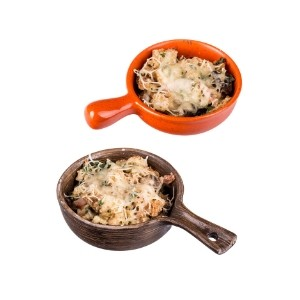 Club pizza γ
€8.50
Pizza base with cheese, pork round, bacon, spring mix (lettuce, rocket, lobster, spinach & valerian), tomato & mayonnaise. It is accompanied by french fries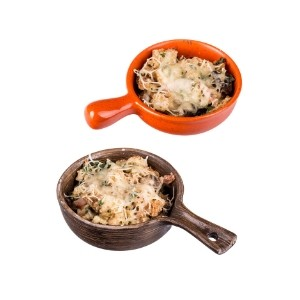 Club pizza Vegan
€8.50
Edible meal with tomato, mushrooms, olive, onion & green & red pepper. It is accompanied by french fries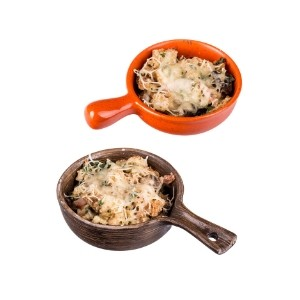 Club pizza Volcano BBQ
€8.50
Pizza base with cheddar, bacon, chicken, jalapenos, spring mix (lettuce, rocket, lobster, spinach & valerian), tomato & BBQ sauce. It is accompanied by french fries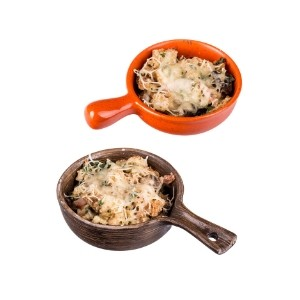 Club pizza Caesar`s
€8.50
Pizza base with cheese, bacon, chicken, parmesan cheese, corn, spring mix (lettuce, rocket, lobsters, spinach & valerian), tomato & Caesar`s sauce. It is accompanied by french fries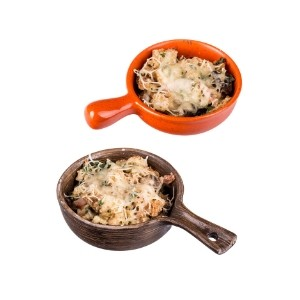 Club pizza Β
€8.50
Pizza base with cheese, chicken, bacon, spring mix (lettuce, rocket, lobsters, spinach & valerian), tomato & mayonnaise. It is accompanied by french fries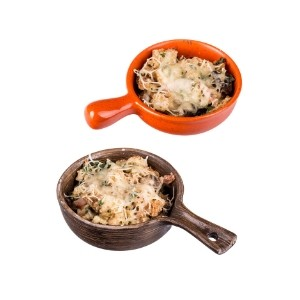 Club pizza δ
€8.50
Pizza base with cheese, tuna, onion, tomato, spring mix (lettuce, rocket, lobsters, spinach & valerian) & mayonnaise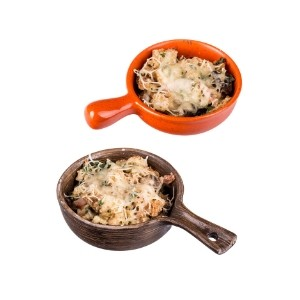 Club pizza Kendo
€8.50
Pizza base with cheese, bacon, choppers, spring mix (lettuce, rocket, lobsters, spinach & valerian), tomato & mustard sauce with honey. It is accompanied by french fries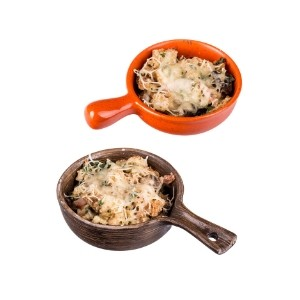 Club pizza Hawaii
€8.50
Pizza base with cheese, bacon, chicken, ham, pineapple, spring mix (lettuce, rocket, lobsters, spinach & valerian) & tomato, accompanied by french fries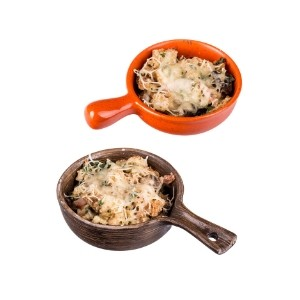 Cone special

€4.90
With tomato sauce, cheese, ham, bacon, pepperoni, mushrooms & pepper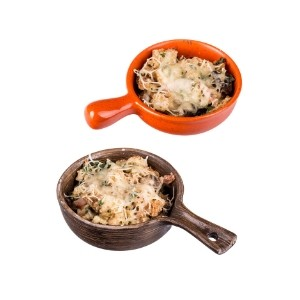 Chicken Sausage
€4.90
With BBQ sauce, tomato sauce, cheese, potatoes, onion & sausage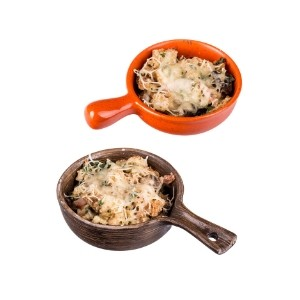 Chicken Broth
€4.90
With cream, cheese, bacon & chicken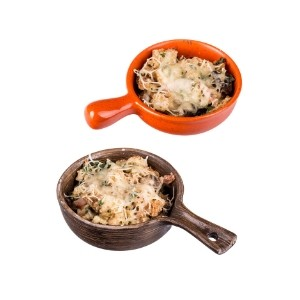 Chicken Greek Chicken Tour
€4.90
With round chicken, tomato, onion & potatoes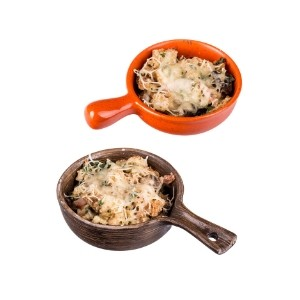 Vegetable Cone
€4.90
With tomato sauce, cheese, green pepper, red pepper, onion, mushrooms & olives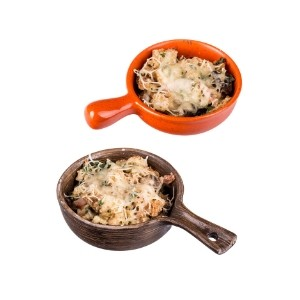 Chicken 6 Cheeses
€4.90
With cream and 6 mixed cheeses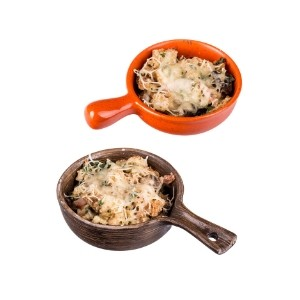 Chicken Greek Pork Round
€4.90
Round pork, tomato, onion & potatoes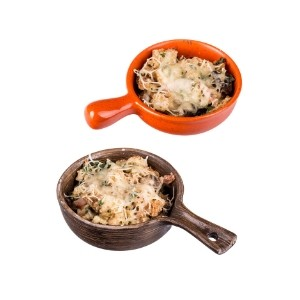 Chonkey Greek Donner Round
€4.90
With round donor, tomato, onion & potatoes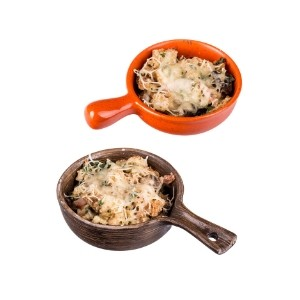 Puzzle Special Pizza

€7.80
With tomato sauce, cheese, ham, bacon, pepperoni, mushrooms & pepper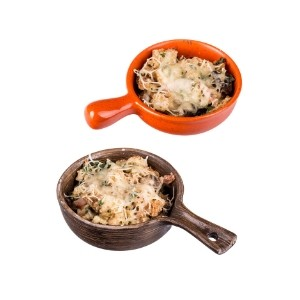 Rolled Pizza Sausage
€7.80
With BBQ sauce, tomato sauce, cheese, potatoes, onion & sausage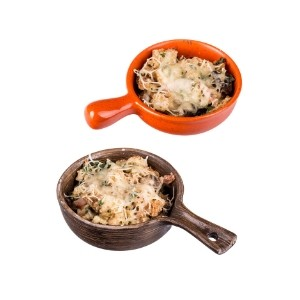 Thick Chicken Pizza
€7.80
With chicken, tomato, cheese, bacon, Philadelphia & potatoes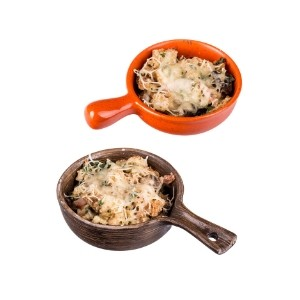 Bullet Pizza Greek Chicken Round
€7.80
With round chicken, tomato, onion & potatoes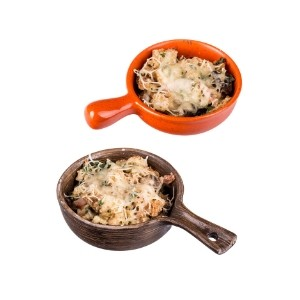 Vegetable Pizza
€7.80
With tomato sauce, cheese, green pepper, red pepper, onion, mushrooms & olives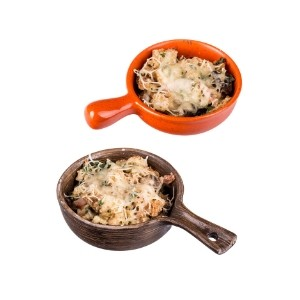 Pickled Pizza 6 Cheeses
€7.80
With cream and 6 mixed cheeses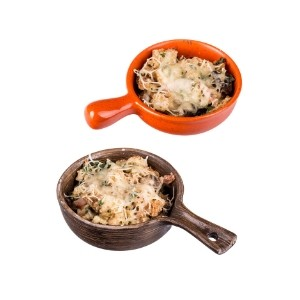 Pickled Pizza Greek Pork Tour
€7.80
Round pork, tomato, onion & potatoes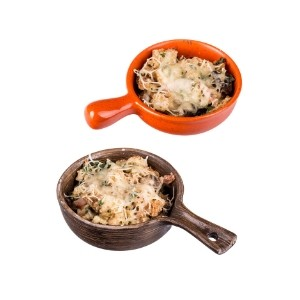 Bully Pizza Greek Donor
€7.80
With round donor, tomato, onion & potatoes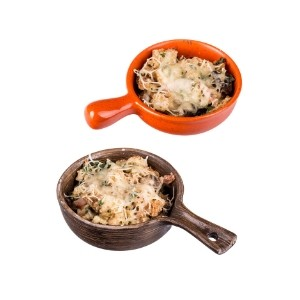 Taco Vegetables

€8.50
3 Pieces. With vegetables, red beans, spring mix (lettuce, rocket, lobsters, spinach & valerian), tomato, cucumber, onion, avocado, mixed vegetables, 3 types of cheese, fried sauce & yoghurt cream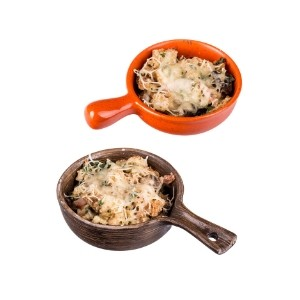 Taco Chicken
€8.50
3 Pieces. With vegetables in sautéed chicken fillet, unmodified mix (lettuce, rocket, lobsters, spinach & valerian), tomato, cucumber, onion, avocado, mixed vegetables, 3 kinds of cheese, fried sauce & yoghurt cream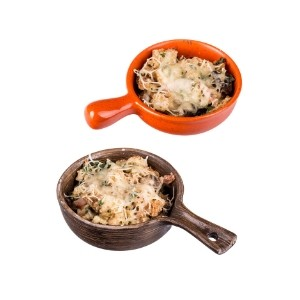 Taco Poco de todo
€8.50
3 Pieces. Soft lettuce with different chicken, donuts, potatoes, cheddar, spring mix (lettuce, rocket, lobster, spinach & valerian), tomato, cucumber, onion, avocado, mixed vegetables, 3 types of cheese, fried sauce &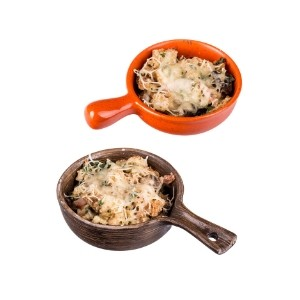 Taco With Crispy Fish
€8.50
3 Pieces. Soft lettuce with chopped spicy fish stick, cheddar, rice, spicy spring mix (lettuce, rocket, lobster, spinach & valerian), tomato, cucumber, onion, avocado, mixed vegetables, 3 kinds of cheese, fried sauce & creme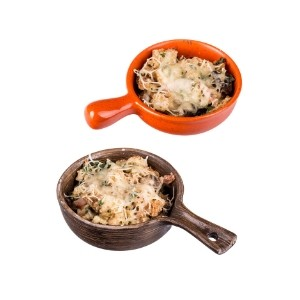 Taco classic
€8.50
3 Pieces. With vegetables in marinated minced meat, spring mix (lettuce, rocket, lobster, spinach & valerian), tomato, cucumber, onion, avocado, mixed vegetables, 3 kinds of cheese, fried sauce & yoghurt cream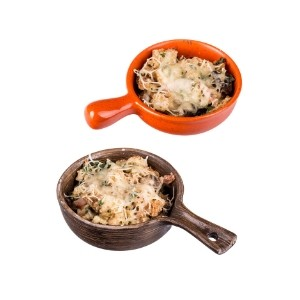 Cazo de taco
€8.50
3 Took with different chicken filling, vegetables, yoghurt dressing, cheddar, spring mix (lettuce, rocket, lobsters, spinach & valerian), tomato, cucumber, onion, avocado, mixed vegetables, 3 kinds of cheese, fried sauce & yogurt creme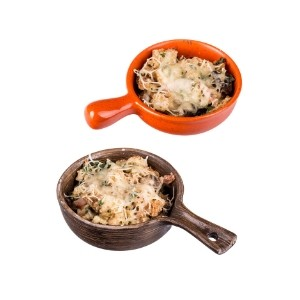 Taco Acapulco
€8.50
3 Pieces. Soft lettuce with fillet of chicken, cabbage, carrot, cheddar, potatoes, spring mix (lettuce, rocket, lobster, spinach & valerian), tomato, cucumber, onion, avocado, mixed vegetables, 3 kinds of cheese, fried sauce &
Soft long tortilla. Cooked in the oven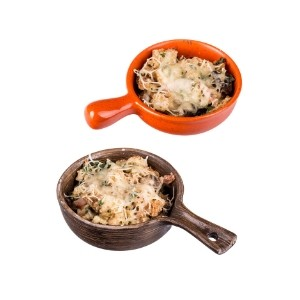 Fajitas with Chicken

€8.00
With chicken cooked, sautéed red & green peppers, onions, garlic, coriander & Mexican sauce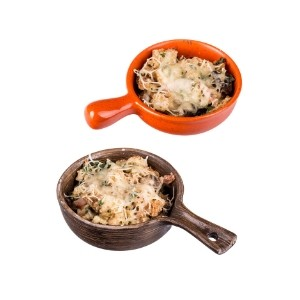 Fajitas With Meat
€8.00
Roasted pork, sautéed red & green peppers, onions, garlic, coriander & Mexican sauce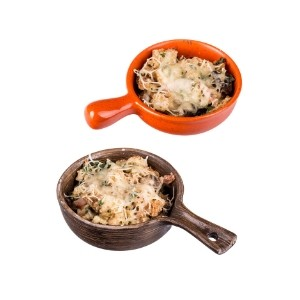 Fajitas With Veal Minced Meat
€8.00
Roasted beef, sautéed red & green peppers, onions, garlic, coriander & Mexican sauce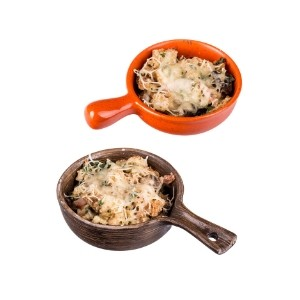 Quesadilla classic

€8.00
With minced meat, corn, onion, tomato, cheddar cream & 3 kinds of cheeses. It is accompanied by nachos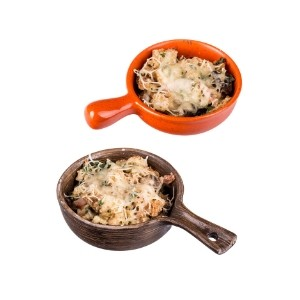 Quesadilla BBQ mex
€8.00
Round (Mexican spices), onion, bacon, tomato, corn, jelly, cheddar cream & 3 kinds of cheeses. It is accompanied by nachos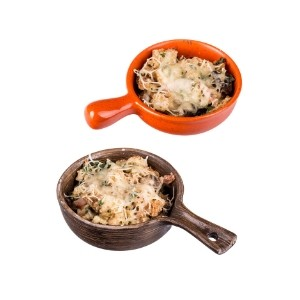 Quesadilla Χαβάη
€8.00
With ham, chicken, pineapple, cheddar cream and 3 kinds of cheeses. It is accompanied by nachos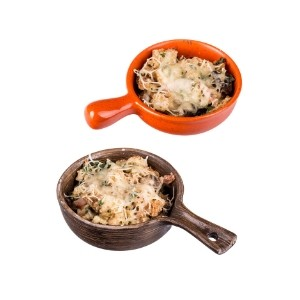 Burrito Of Vegetables

€8.50
With mix of vegetables, red beans, spring mix (lettuce, rocket, lobsters, spinach & valerian), tomato, cucumber, onion, avocado, mixed vegetables, 3 kinds of cheese, fried sauce & yoghurt cream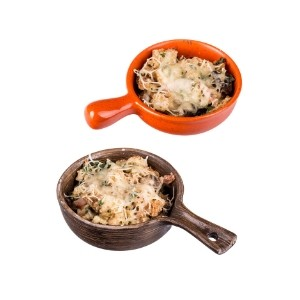 Burrito With Chicken
€8.50
Chopped chicken fillet, spring mix (lettuce, rocket, lobsters, spinach & valerian), tomato, cucumber, onion, avocado, mixed vegetables, 3 kinds of cheese, fried sauce & yoghurt cream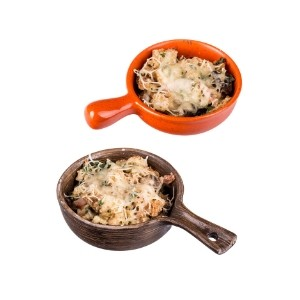 Burrito tropical
€8.50
With rice, potatoes, sweetcorn dressing, pineapple, hot chicken, spring mix (lettuce, rocket, lobster, spinach & valerian), tomato, cucumber, onion, avocado, mixed vegetables, 3 kinds of cheese, fried sauce & yoghurt creme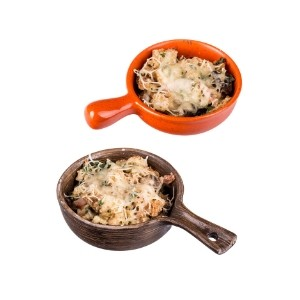 Burrito Greek
€8.50
With marinated round, cheese, cabbage, mayonnaise, potatoes, spring mix (lettuce, rocket, lobsters, spinach & valerian), tomato, cucumber, onion, avocado, mixed vegetables, 3 types of cheese, fried sauce & yoghurt cream. It is accompanied by potatoes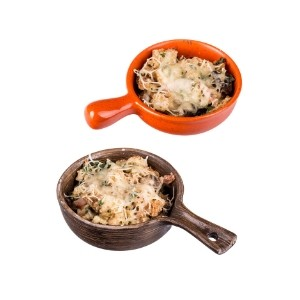 Burrito Caesar`s
€8.50
With chicken fillet, cheese, bacon, ham, corn, drerssing caesar, spring mix (lettuce, rocket, lobsters, spinach & valerian), tomato, cucumber, onion, avocado, mixed vegetables, 3 types of cheese, fried sauce & yoghurt cream. It is accompanied by potatoes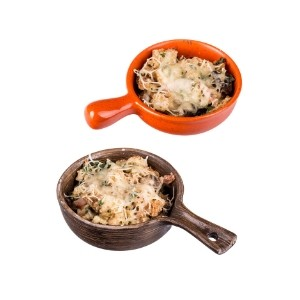 Burrito Classic
€8.50
With marinated mince, spring mix (lettuce, rocket, lobsters, spinach & valerian), tomato, cucumber, onion, avocado, mixed vegetables, 3 types of cheese, fried sauce & yoghurt cream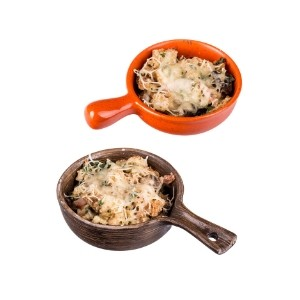 Burrito With Pork
€8.50
Grilled pork grilled meat, potatoes, onion, spring mix (lettuce, rocket, lobsters, spinach & valerian), tomato, cucumber, onion, avocado, mixed vegetables, 3 kinds of cheese, fried sauce & yoghurt creme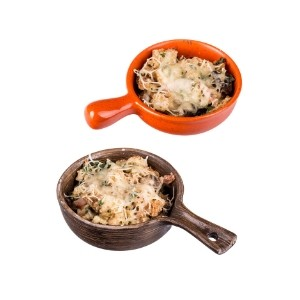 Burrito With Fish
€8.50
Chopped spicy fish stick, cheddar, rice, spicy fiesta sauce, spring mix (lettuce, rocket, lobsters, spinach & valerian), tomato, cucumber, onion, avocado, mixed vegetables, 3 kinds of cheese, fried sauce & yoghurt creme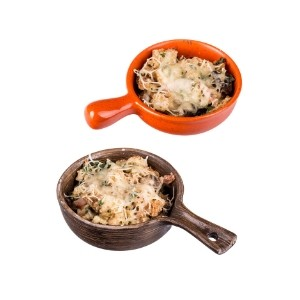 Burrito BBQ
€8.50
With chicken burger pan, cheese, Cheddar, bacon, caramelized onions, drerssing BBQ, spring mix (lettuce, rocket, lobster, spinach & valerian), tomato, cucumber, onion, avocado, mixed vegetables, 3 kinds of cheese, fried sauce & cream yoghurt. It is accompanied by potatoes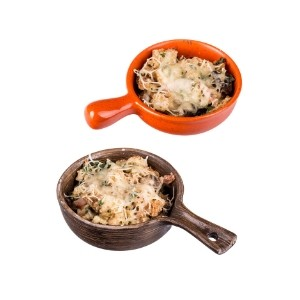 Burrito Kendo
€8.50
With chicken burger pan, cheese, Cheddar, bacon, drerssing honey, spring mix (lettuce, rocket, lobsters, spinach & valerian), tomato, cucumber, onion, avocado, mixed vegetables, 3 types of cheese, fried sauce & yoghurt cream. It is accompanied by potatoes
With country bread baked in the oven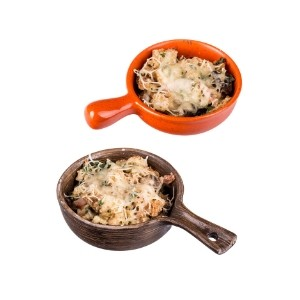 Sandwich With Cheese & Ham

€4.50
With cheese, ham, tomato & mayonnaise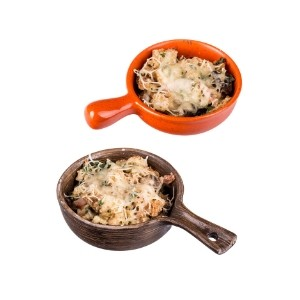 Sandwich With Cheese, Bacon And Sausage
€4.50
With cheese, bacon, sausage, potatoes, mustard & ketchup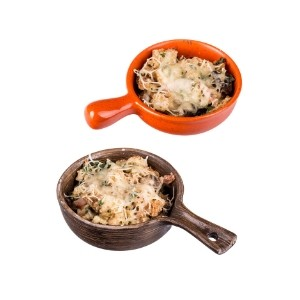 Philadelphia Sandwich, Bacon & Meatballs

€4.50
With Philadelphia, bacon, meatballs, potatoes, tomato, mayonnaise & ketchup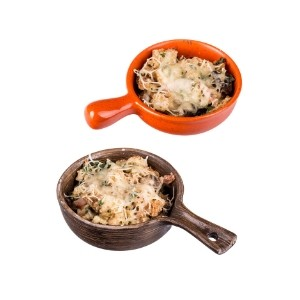 Sandwich With Tuna, Spring Mix, Tomato, Onion & Mayonnaise
€4.50
With tuna, spring mix (lettuce, rocket, lobster, spinach & valerian), tomato, onion & mayonnaise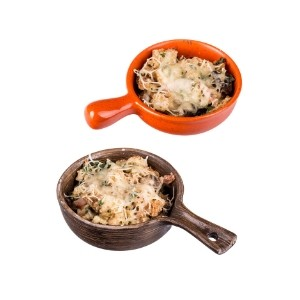 Cheese And Bacon Sandwich
€4.50
With cheese, bacon, mixed burgers, potatoes, tomato & mayonnaise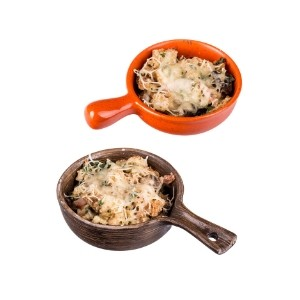 Sandwich With Cheese, Ham And Chicken
€4.50
With cheese, ham, potatoes, tomato, grilled chicken & mayonnaise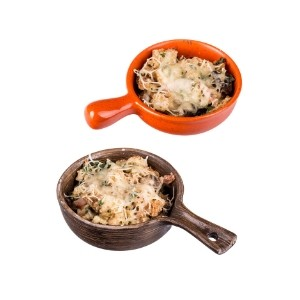 Philadelphia Sandwich, Bacon & Chickpeas
€4.50
With Philadelphia, bacon, chickpeas, potatoes, tomato & mayonnaise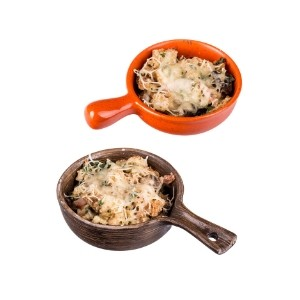 Cypriot Pie With Pork Round

€4.50
With potatoes, onion, tomato & tzatziki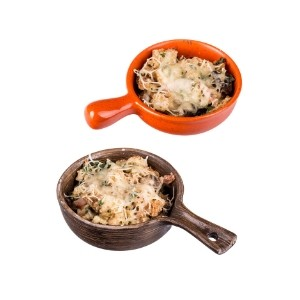 Cypriot Pie With Doner
€4.50
With potatoes, onion, tomato & tzatziki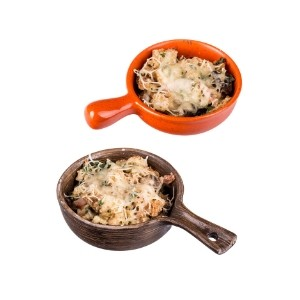 Cypriot Pie With Round Pork & Cheddar

€4.50
With cheddar, bacon, tomato, tzatziki & potatoes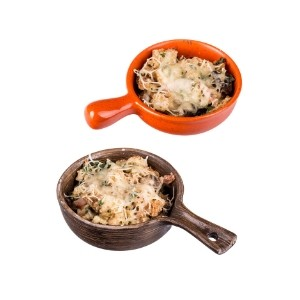 Cypriot Pie With Parmesan Chicken
€4.50
With chicken Parmesan, corn & spring mix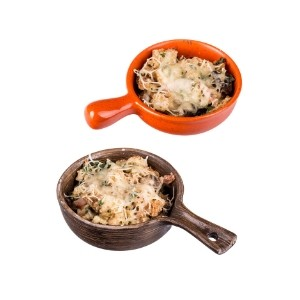 Cypriot Pie With Chicken Round
€4.50
With potatoes, onion, tomato & tzatziki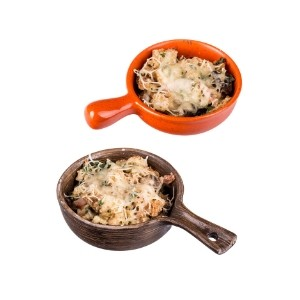 Cypriot Pie With Chicken & Cheddar Round
€4.50
With cheddar, bacon, tomato, tzatziki & potatoes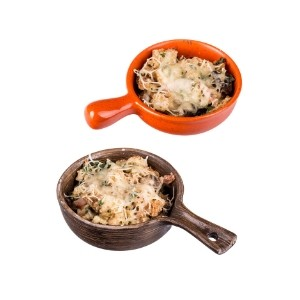 Cypriot Pie With Doner & Cheddar
€4.50
With cheddar, bacon, tomato, tzatziki & potatoes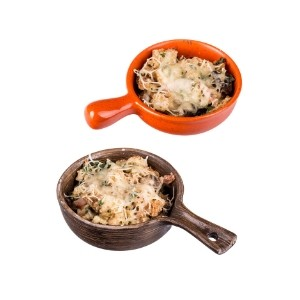 Cypriot Sausage Pie Frankfurt
€4.50
With cheddar, bacon, tomato, tzatziki & fried potatoes
Accompanied by potatoe or rice, potato, tomato, onion & spring mix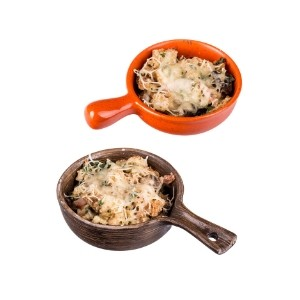 Chicken Fillet Portion

€8.00
Marinated chicken breast. It is accompanied by french fries or rice, tomato, onion & spring mix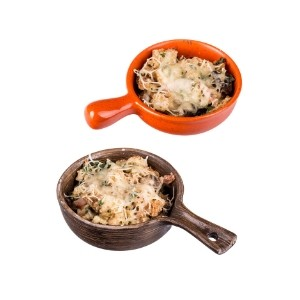 Pork Fillets (Fish Fillet) Serving
€9.50
With pork tenderloin with blueberries & walnuts. It is accompanied by french fries or rice, tomato, onion & spring mix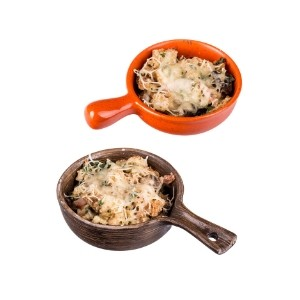 Pork Steak Portion
€8.00
Great delicious steak. It is accompanied by french fries or rice, tomato, onion & spring mix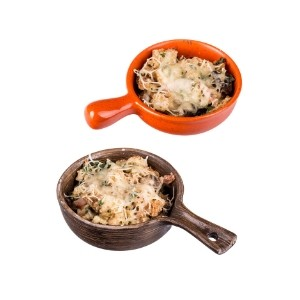 Chick Cream Con Portion
€9.90
With chicken fillet with aromatic herbs, Parmesan cheese & cream cream. It is accompanied by french fries or rice, tomato, onion & spring mix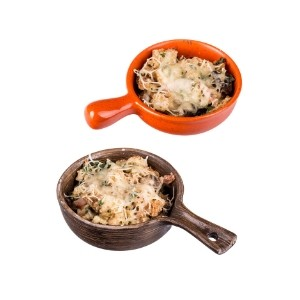 Fillets Portion
€8.00
Without bone. Chicken legs. It is accompanied by french fries or rice, tomato, onion & spring mix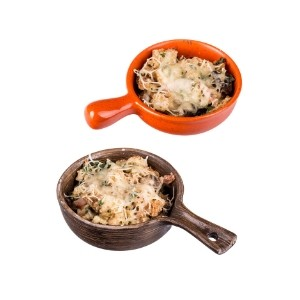 Hengkwer Burgers Portion
€9.00
2 Pieces. With bacon, cream cheese & eggs eyes. It is accompanied by french fries or rice, tomato, onion & spring mix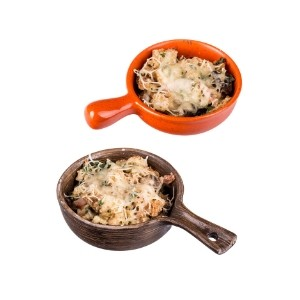 Round Mix Con Portion
€8.50
Round pork, round chicken & donner. It is accompanied by french fries or rice, tomato, onion & spring mix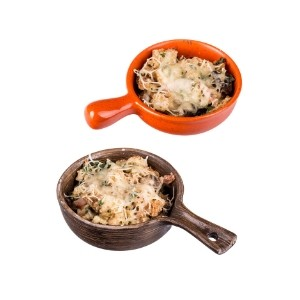 Schnitzel Tickler Portion
€9.90
Pancake pork with toast, Parmesan, bacon & 2 egg eyes. It is accompanied by french fries or rice, tomato, onion & spring mix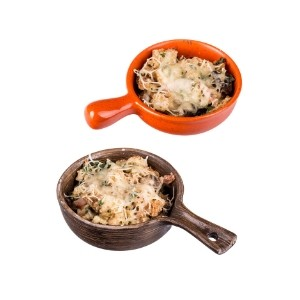 Schnitzel Sisser Portion

€9.90
Pancake chicken fillets with tomato sauce, ham cubes, bacon & 2 egg eyes. It is accompanied by french fries or rice, tomato, onion & spring mix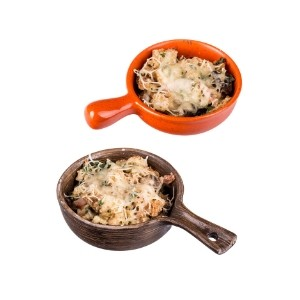 XXL Pork Schnitzel Portion
€8.00
Breaded. It is accompanied by french fries or rice, tomato, onion & spring mix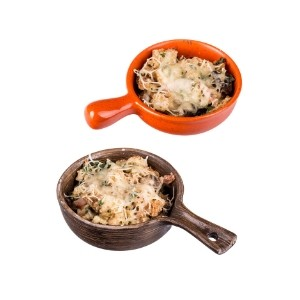 XXL Chicken Schnitzel Portion
€8.00
1 piece chicken fillet. It is accompanied by french fries or rice, tomato, onion & spring mix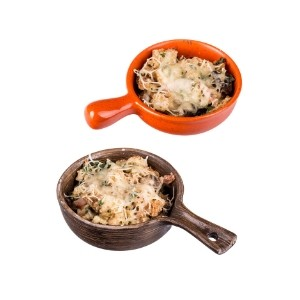 Beef Patty Portion
€9.00
2 Delicious burgers with fried potatoes, tomato, onion & spring mix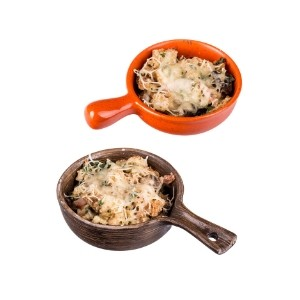 Squid With Potatoes Fried Portion
€7.00
It is accompanied by french fries or rice, tomato, onion & spring mix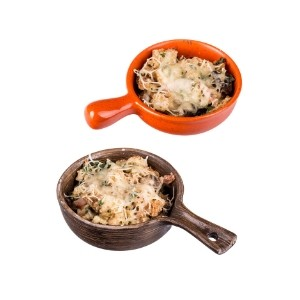 Schnitzel Teixen Portion
€9.90
Pancake chicken fillet stuffed with mozzarella, mozzarella coated, bacon, mushrooms, yoghurt sauce, tomato cubes, cucumber, parsley & fiesta sauce. It is accompanied by french fries or rice, tomato, onion & spring mix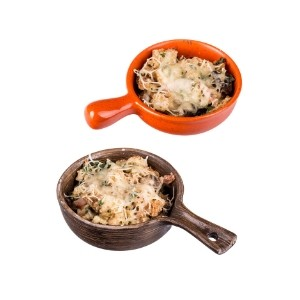 XXL Beef Schnitzel Portion
€8.50
1 Piece of beef stew. It is accompanied by french fries or rice, tomato, onion & spring mix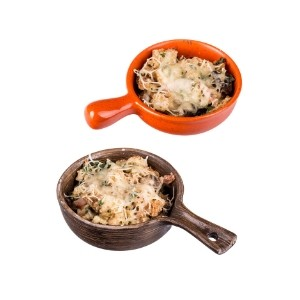 He Diablo Loco Portion
€8.50
2 Delicious burgers with colorful peppers, garlic, onion, tomato sauce & chicken. It is accompanied by french fries or rice, tomato, onion & spring mix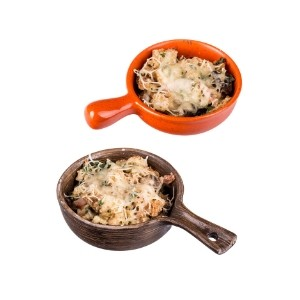 Salmon Portion
€8.00
Cooked salmon fillet. It is accompanied by french fries or rice, tomato, onion & spring mix
The burgers are frozen & pre-cooked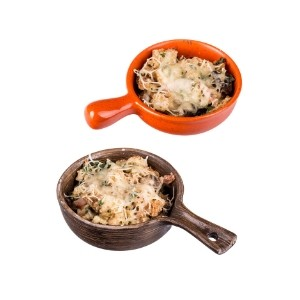 Veggie Burger

€3.80
With vegetable burgers, spring mix (lettuce, rocket, lobsters, spinach & valerian), tomato & con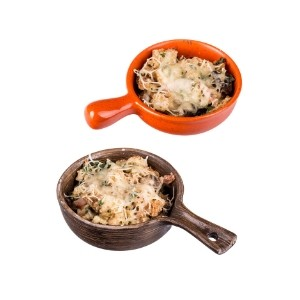 Cheeseburger
€3.70
With mixed Creta farm burgers from beef & pork, edam, tomato, spring mix (lettuce, rocket, lobsters, spinach & valerian) & Con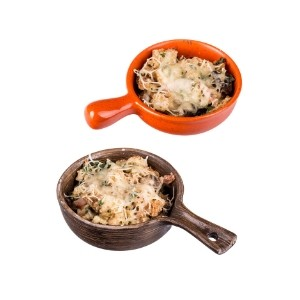 Double Bacon burger
€3.90
Creta farm mix of beef and pork meat, double bacon, tomato, cheese, spring mix (lettuce, rocket, lobsters, spinach & valerian) & Con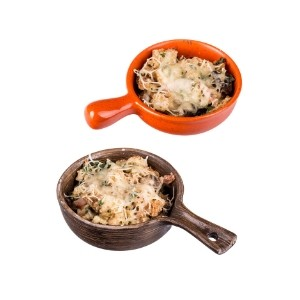 Special classic burger
€4.10
Creta farm mix of beef and pork, cheese, ham, bacon, omelette, tomato, spring mix (lettuce, rocket, lobsters, spinach & valerian) & Con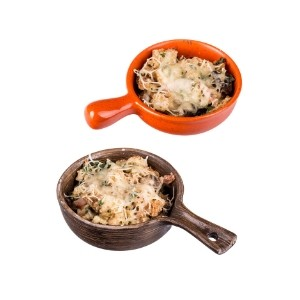 Fish Burger
€3.80
With chicken fillet fillet. tomato, spring mix (lettuce, rocket, lobsters, spinach & valerian) & con Con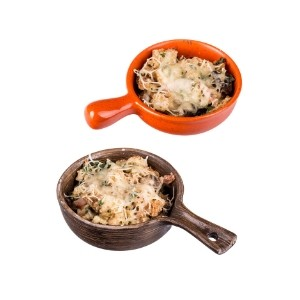 Egg Burger
€3.90
With mixed Creta farm burger from beef & pork, cheese, omelette, tomato, spring mix (lettuce, rocket, lobsters, spinach & valerian) & Con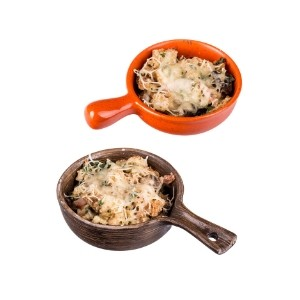 Νew - Burgeroni
€4.00
Crepe farm mix from beef and pork, double pepperoni, mozzarella, tomato, spring mix (lettuce, rocket, lobster, spinach & valerian), onion & BBQ sauce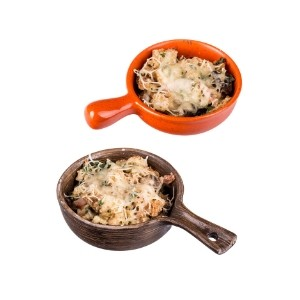 Double cheeseburger
€4.60
With double Crepe farm mix of beef and pork, edam, tomato, spring mix (lettuce, rocket, lobsters, spinach & valerian) & con Con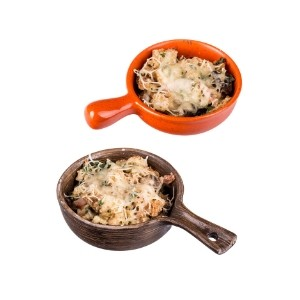 Hawaii burger

€3.80
With Creta farm mix of beef and pork, cheese, tomato, ham, pineapple, spring mix (lettuce, rocket, lobsters, spinach & valerian) & Con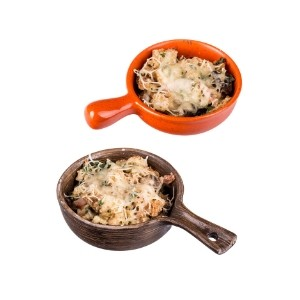 New - PV. Con burger
€4.10
With Creta farm mixed burgers of beef and pork, feta, bacon, spring mix (lettuce, rocket, lobsters, spinach & valerian), onion, tomato & caesar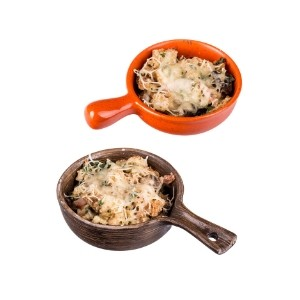 Vegas burger
€4.10
With mixed Creta farm burger from beef & pork, cheese, egg, tomato, spring mix (lettuce, rocket, lobster, spinach & valerian), mayonnaise & ketchup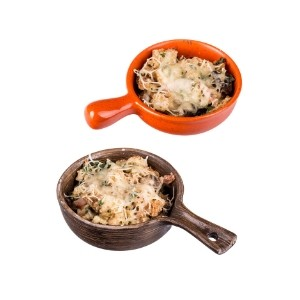 Triple ham burger
€5.60
With 3 burgers, bacon, tomato, cheese, ham, spring mix (lettuce, rocket, lobsters, spinach & valerian) & Con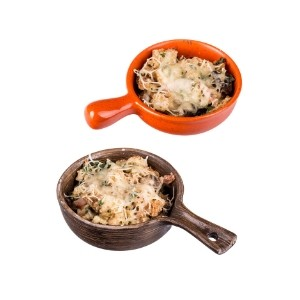 Ocean burger
€4.50
With prawns, cheddar, spring mix & dressing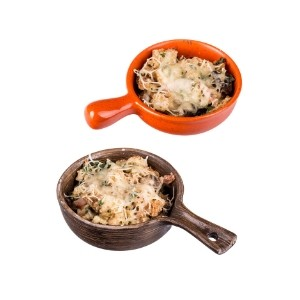 Country burger
€4.50
With chicken pan, cheddar, bacon, ham, spring mix, tomato, Caesar`s sauce & onion rings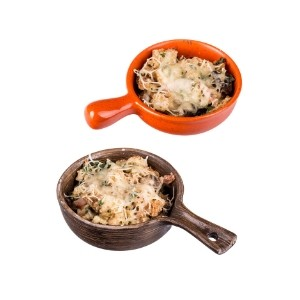 Νew - L.A. Popper burger
€4.10
With Creta farm mixed burgers of beef & pork, double bacon, mozzarella, onion rings, eye egg & BBQ sauce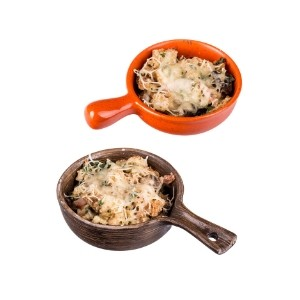 N.Y.C. burger
€4.10
Mixed Creta Farm from Beef & Pork Meat, Double Philadelphia, Double Bacon, Tomato, Spring Mix (Lettuce, Rocket, Lentil, Spinach & Valerian), Mayonnaise, ketchup & boiled egg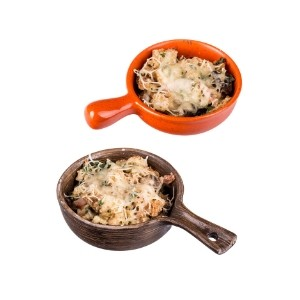 BBQ burger
€4.00
With Creta Farm mixed beef burger & pork, cheddar, bacon, tomato, onion & BBQ sauce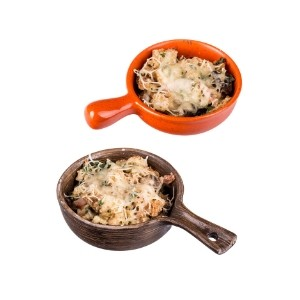 Veal Stable burger
€4.50
With beef burger, tomato, caramelized onion, spring mix (lettuce, rocket, lobsters, spinach & valerian) & BBQ sauce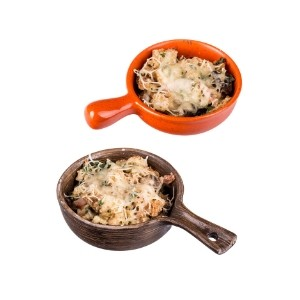 City burger
€4.50
With burgers, egg, cheese, spring mix, dressing & onion rings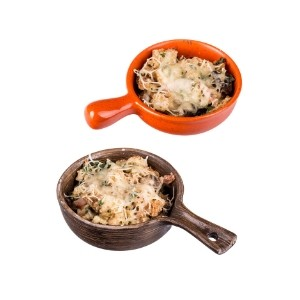 Chicken farm burger
€4.50
With chicken pan, ham, bacon, egg, spring mix, tomato, honey, mustard, sauce & onion rings
The burgers are frozen & pre-cooked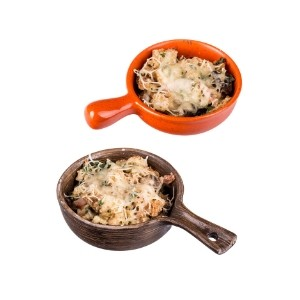 Grill chicken burger

€3.90
With chicken fillet, tomato, spring mix (lettuce, rocket, lobsters, spinach & valerian) & Con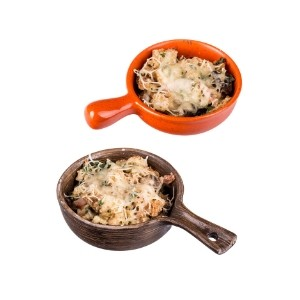 Chicken bacon burger
€4.00
With chicken fillet, bacon, cheddar, tomato, spring mix (lettuce, rocket, lobsters, spinach & valerian) & Con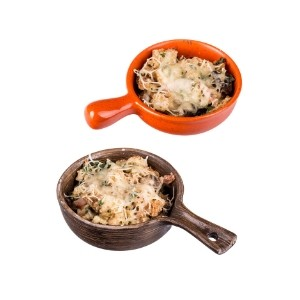 Chicken cordon burger
€4.30
With stuffed pancake chicken fillet with cheese & ham, spring mix (lettuce, rocket, lobster, spinach & valerian), tomato & con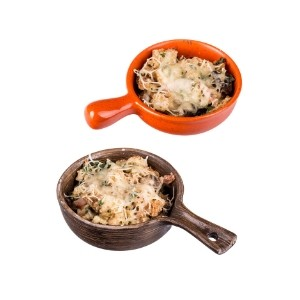 Νέο - Chicken jacks burger
€4.30
Chicken fillet with chicken fillet, mozzarella, bacon, baked onions, tomato, spring mix (lettuce, rocket, lobster, spinach & valerian), egg eye & BBQ sauce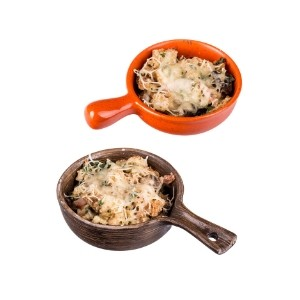 Chicken burger
€3.90
With chicken fillet, tomato, spring mix (lettuce, rocket, lobsters, spinach & valerian) & Con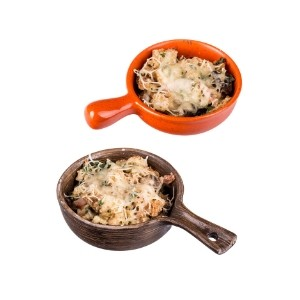 Chicken con burger
€4.10
With chicken fillet, cheese, ham, bacon, omelette, tomato, spring mix (lettuce, rocket, lobsters, spinach & valerian) & Con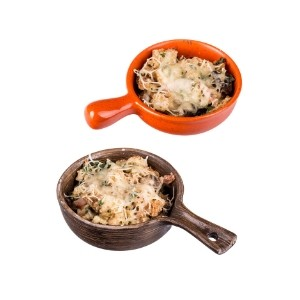 Chicken Hawaii burger
€3.90
With chicken fillet, cheese, ham, tomato, pineapple, spring mix (lettuce, rocket, lobsters, spinach & valerian) & Con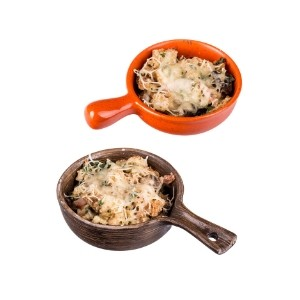 BBQ chicken burger
€4.30
With chicken fillet, bacon, cheddar, tomato, onion, spring mix (lettuce, rocket, lobster, spinach & valerian) & BBQ sauce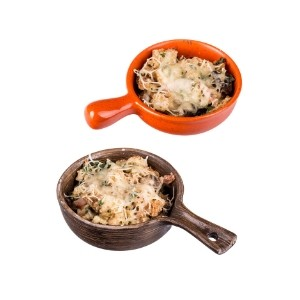 Chicken stable burger

€4.30
With chicken fillet, double cream cheese, double bacon, tomato, spring mix (lettuce, rocket, lobsters, spinach & valerian), mayonnaise & ketchup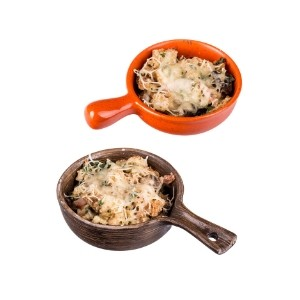 Double chicken burger
€4.80
2 Pancake Chicken Fillets, Cheese, Caramelized Onions & BBQ Dressing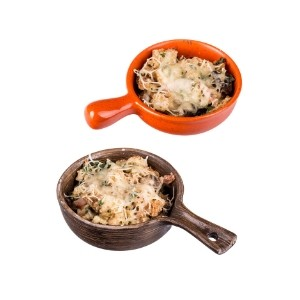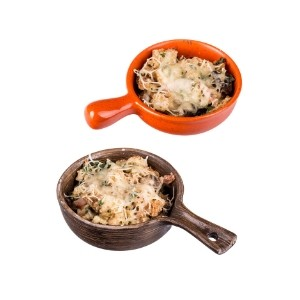 New - PV. chicken burger
€4.30
With chicken fillet, feta, bacon, onion, tomato, spring mix (lettuce, rocket, lobster, spinach & valerian) & Caesar`s sauce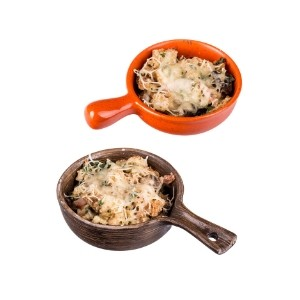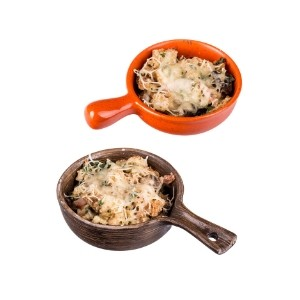 Nachos

€5.50
Natsos with cheddar, yogurt sauce, onion, tomato & jalapenos peppers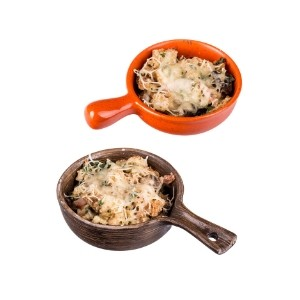 Chili con carne
€5.80
With rice, hot sauce with minced beans and black beans
Gift with every meal 1 board game until you run out of stock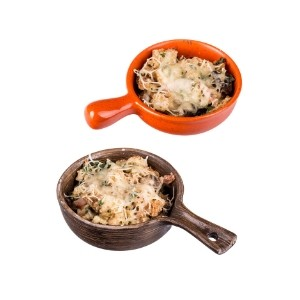 Meal 1

€6.00
With 4 chickens. It is accompanied by rice or fried potatoes & Ive juice. Surprise gift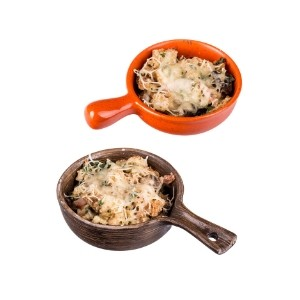 Meal 4
€6.00
With 4 chicken fillets. It is accompanied by rice or fried potatoes & Ive juice. Surprise gift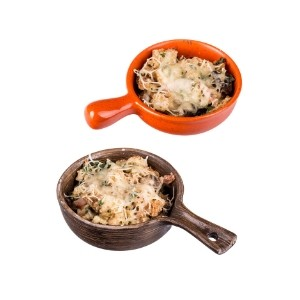 Meal 2
€6.00
With 5 meatballs. It is accompanied by rice or fried potatoes & Ive juice. Surprise gift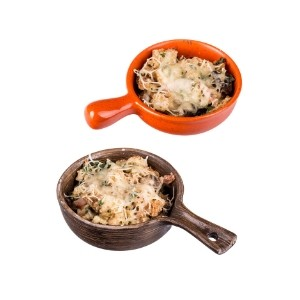 Meal 3
€6.00
Pizza small 22x12cm of your choice. It is accompanied by 1 Ive juice. Surprise gift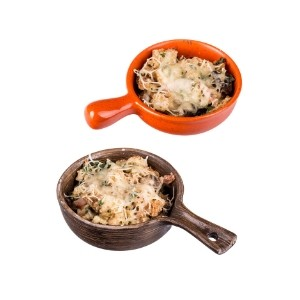 Blanky

€6.00
With chocolate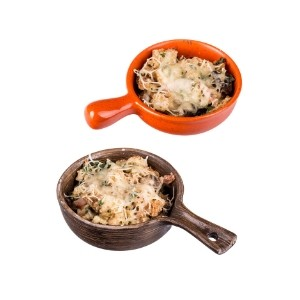 Choco Banana
€6.50
With chocolate & banana fruit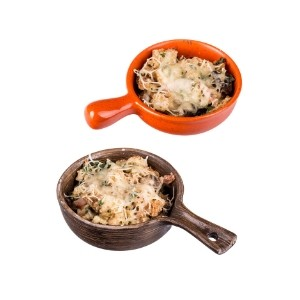 trendy
€7.00
With white chocolate, biscuit, Grand Marnier, Kit Kat pieces & truffles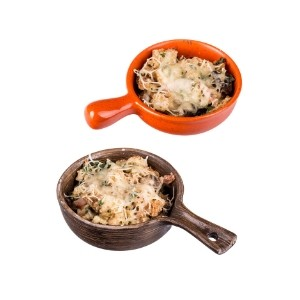 dona bella
€7.00
With Chocolate, Kit Kat Pieces, Strawberry Fruit & Banana Fruit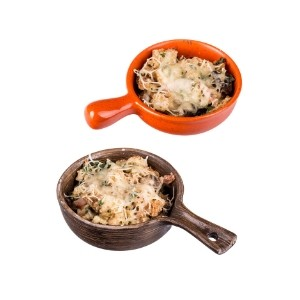 Black & White
€6.50
With chocolate and white chocolate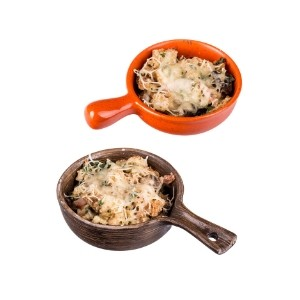 Choco strawberry
€6.50
With chocolate & strawberry fruit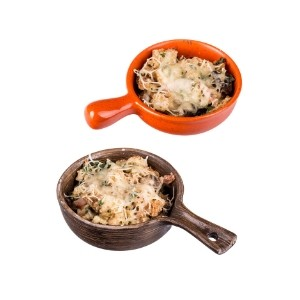 eros
€7.00
With chocolate, white chocolate, biscuit, millefeuille & candy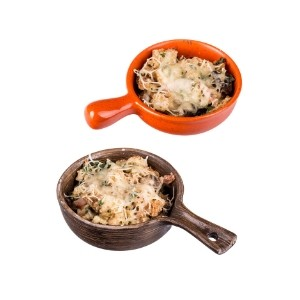 oreo
€7.00
With Oreo cookie, chocolate white & chocolate syrup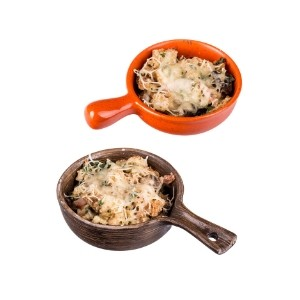 Maltesers

€7.00
With Chocolate, Maltesers, Biscuit, Banana Fruit & Caramel Syrup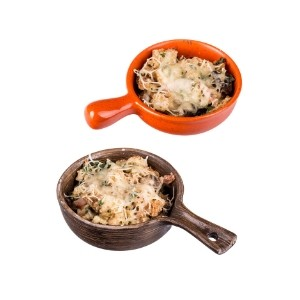 Alexander
€7.00
With white chocolate, biscuit, crushed nuts & Baileys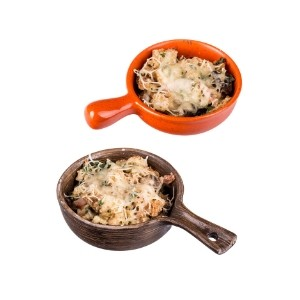 Strawberry passion
€8.00
With Philadelphia, Chocolate, Strawberry Fruit, Oreo & Strawberry Syrup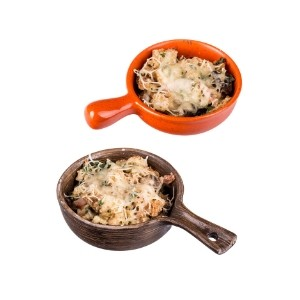 hause special
€8.00
With Chocolate White, Health Chocolate, Berries, Strawberry Fruit, Banana Fruit & Oreo Biscuit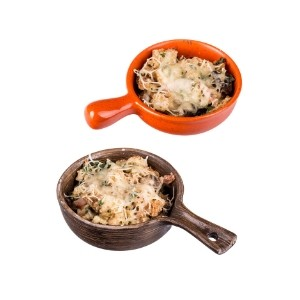 Fantasy
€7.00
With chocolate, wafer, crushed nuts, fruit bananas & caramel syrup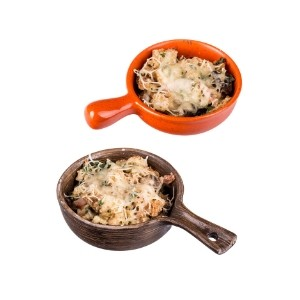 Fairy Tale
€8.00
With Philadelphia, tiramisu cream, chocolate, Oreo cookie & wafer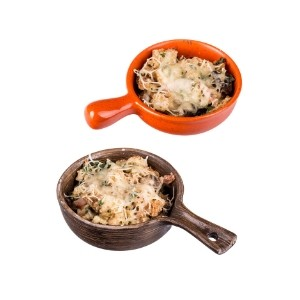 buenito
€8.00
With Philadelphia, Bueno, crushed nuts & caramel syrup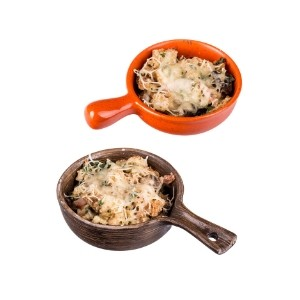 chocodilo
€4.70
With Chocolate, Banana Fruit, Biscuit & Maltesers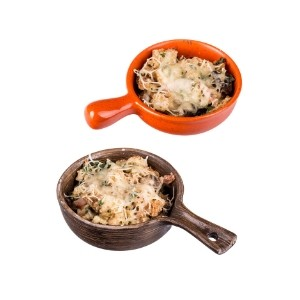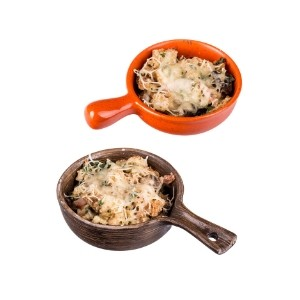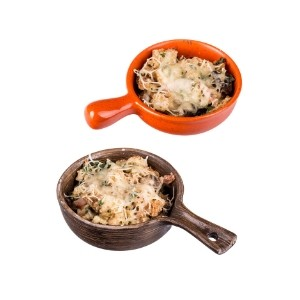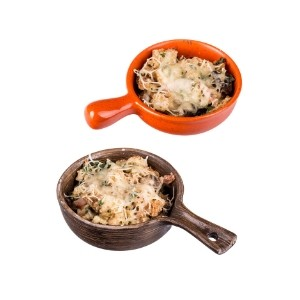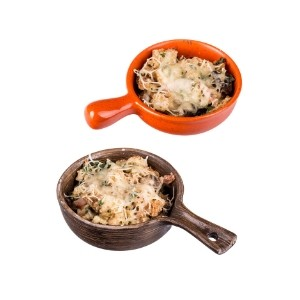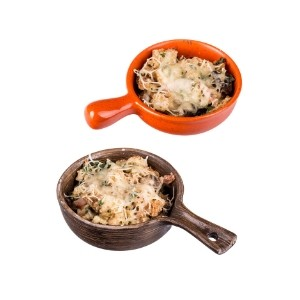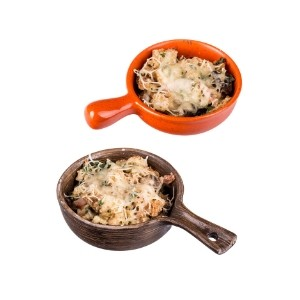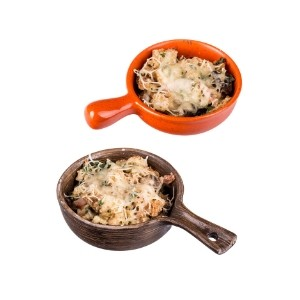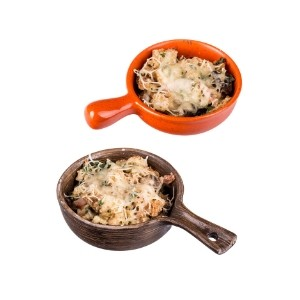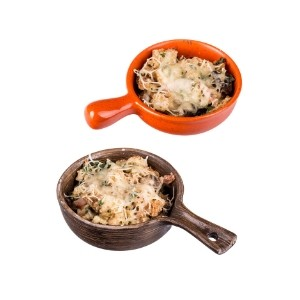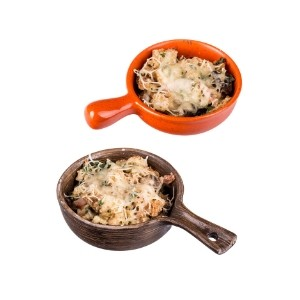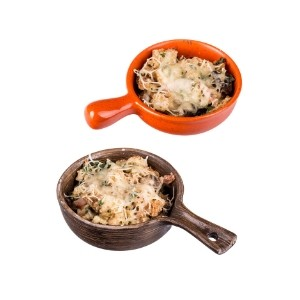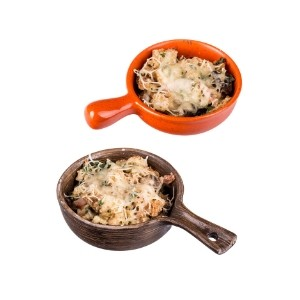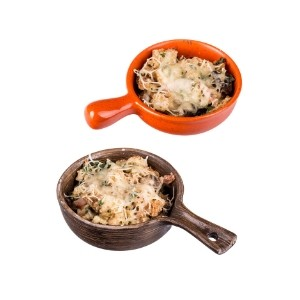 Milkshake Oreo choco

€3.50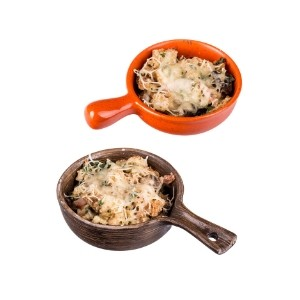 Milkshake Strawberry cream
€3.50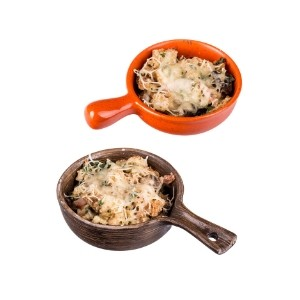 Milkshake Caramel biscotti
€3.50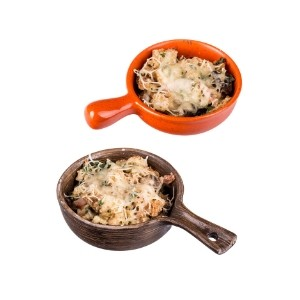 Milkshake Buenos cream
€3.50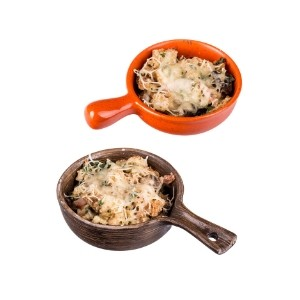 Milkshake Kiss cream
€3.50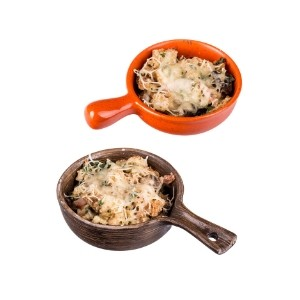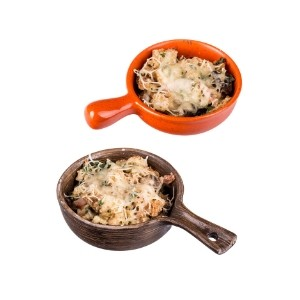 Coca-Cola zero 330ml
€2.00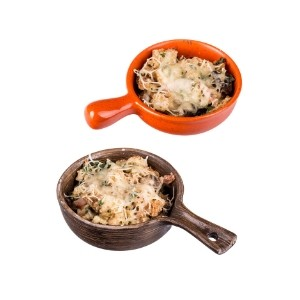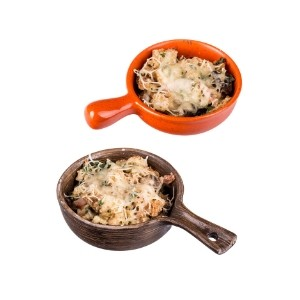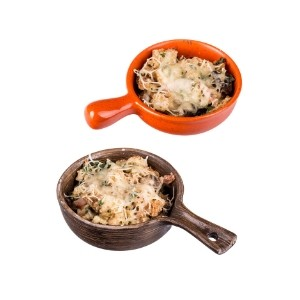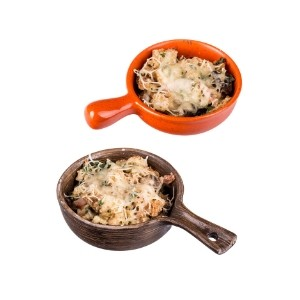 Coca-Cola light 330ml
€2.00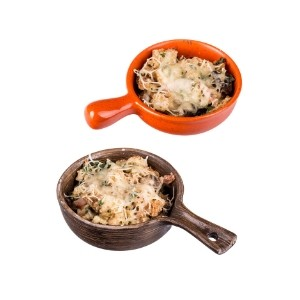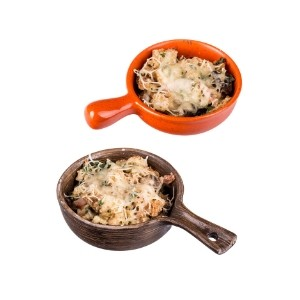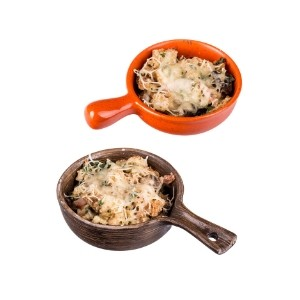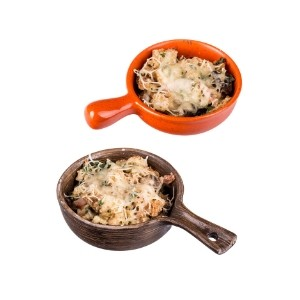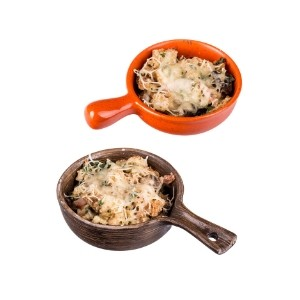 Ouzo Carapace 200ml
€8.00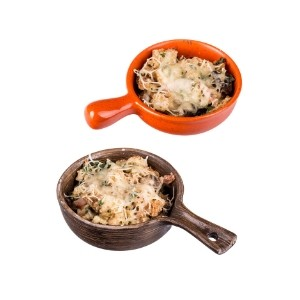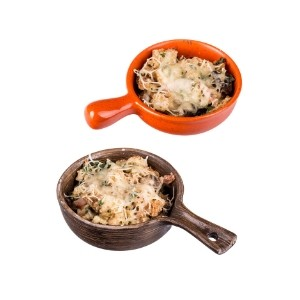 Rosemary Wine 187ml
€4.50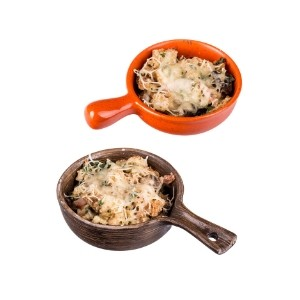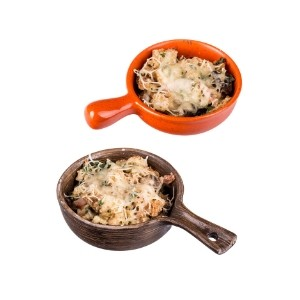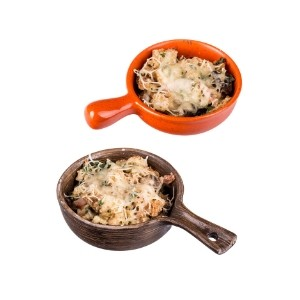 COMPLIANCE OFFICER:

Prices include all legal charges: VAT.: 24%
The store is required to have a complaint box.
Sign in my account
Insert your email and your password to sign in.
---
Signup & Continue
Account credentials
Forgot your password;
Type your email to reset your password.
Marketplace Terms & Conditions
Copy & paste your basic terms here
Congratulations
Your message has been sent!